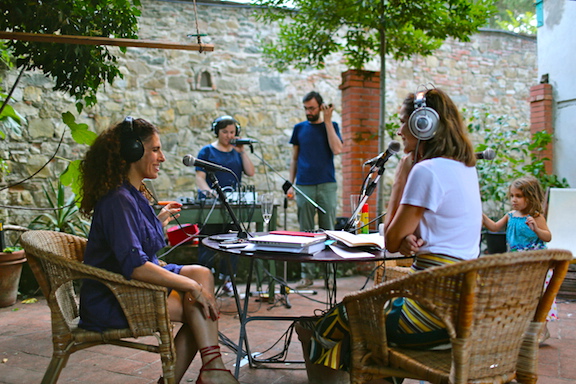 Welcome to The Listening Post, where each week we get an insight into the radio listening habits of a guest contributor. Once each person has made their picks, we ask them to nominate someone for the following week's Listening Post...
Last week, after being nominated by sound artist and radio producer Mark Vernon, Dinah Bird and Jean-Philippe Renoult - sound / radio artists and producers from Paris - chose their selections. You can view them here.
For this week's Listening Post Dinah and Jean-Phillippe have nominated Ilaria Gadenz and Carola Haupt from Radio Papesse. Radio Papesse is an online audio archive devoted to contemporary art; it is a site devoted to the articulation of the critical discourse around the visual arts, to the promotion of experimental sound and radiophonic productions. In the last nine years, since Radio Papesse was born within the Palazzo delle Papesse Contemporary Art Center in Siena, it has invited artists, musicians, producers and DJs to confront themselves with the rules of radiophonic storytelling.
Check out their selections below...
Read more
A window into the Middle East...
1. Six Pillars by Fari Bradley on Resonance FM
"Six Pillars began as an audio-research adventure into arts and culture from Iran and its diaspora in 2005. The Resonance FM show has since expanded over the years into performance events, residencies, art exhibitions, installations and an avantgarde sound ensemble. Six Pillars' focus has now progressed into West Asian, South Asian and North African arts and culture. The last season on Resonance FM has just started, live every Wednesday from 9-9.30pm".
"Fari Bradley's radio space dedicated to the Middle Eastern and North African cultural scene, voices and music is an open window we have often looked out from. A pivotal contribution for our research in the contest of our Süden Radio project and for all those interested in those regions and their culture".
>> Listen every Wednesday from 9pm on Resonance FM
Negotiating new existences in new languages...
2. Anna Raimondo - Me, my English and all the languages of my life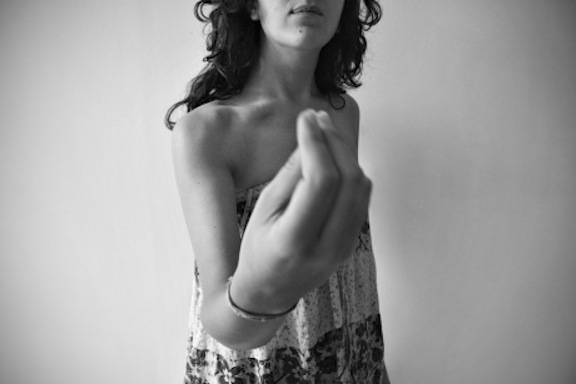 "Anna Raimondo is a radio producer and artist we love. She uses sound as a device to build a relational environment; listening, in her practice, becomes the catalyst of relation and exchange while - engaging in verbal and non-verbal communication - she manages to trigger the active participation of the audience. Anna Raimondo is from Naples and she wouldn't be Anna without her strong neapolitan accent that sticks onto every language she lives in (English, French, Spanish and Italian). Her recent 'Me, my English and all the languages of my life' is a brilliant, well orchestrated and humorous claim of one's identity and individuality in diverse linguistic arenas. It's also a way to negotiate new existences in new languages."
Produced by ABC Radio Creative Audio Unit together with atelier de création sonore et radiophonique.
>> Listen here
Soundworks from across the ocean...
3. Re-Sound - The Third Coast International Audio Festival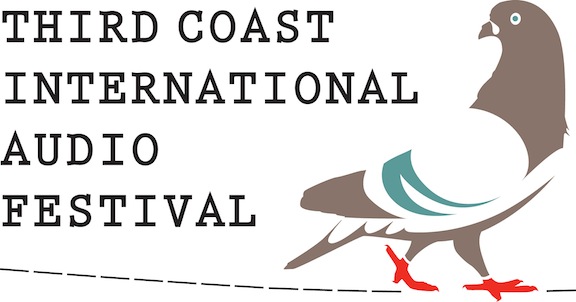 "Based in Chicago, the TCIA Festival offers us and many many other listeners and producers all around the world a well assembled selection of audio stories and many ways to celebrate audio storytelling. Out of their extended archive, the Re-Sound radio show has been a recurrent and exciting listening in the past few years and while the website is literally packed with more than a thousand audio pieces, it's nice to find new stories, new ways of making radio and narrating through sound. An inspiring initative and as European listeners and producers it is a constant source for discovering soundworks coming from the other side of the ocean."
The TC International Audio Festival is also available as a podcast.
>> Listen to an episode of Re-Sound here
Is there space for experimentation?
4. RADIO RADIO by Martin Spinelli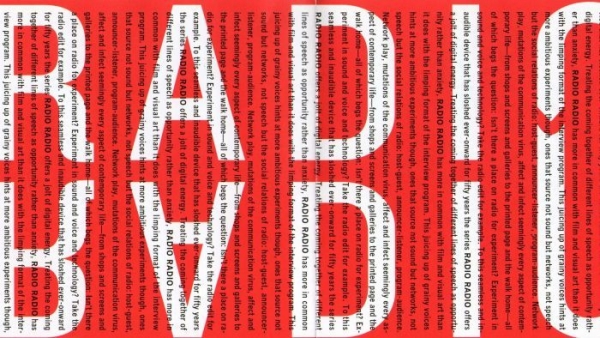 "Twelve years ago radio producer and writer Martin Spinelli asked himself whether there is actually space for experimentation on the airwaves. Thus he embarked on a journey that took him to question the idea itself of radio experimentation in conversation together with twenty people immersed in radio sound and performance. The result is a 16 episode series that debuted in 2003 on Resonance FM in London and was then broadcast by stations all over the world. It is a closed series with quite a traditional structure, but it quickly became a reference listening when thinking of radio and art as all the questions that it raises are still open today."
>> Listen to the series on UbuWeb Sound
The world's awakening through open microphones
5. REVEIL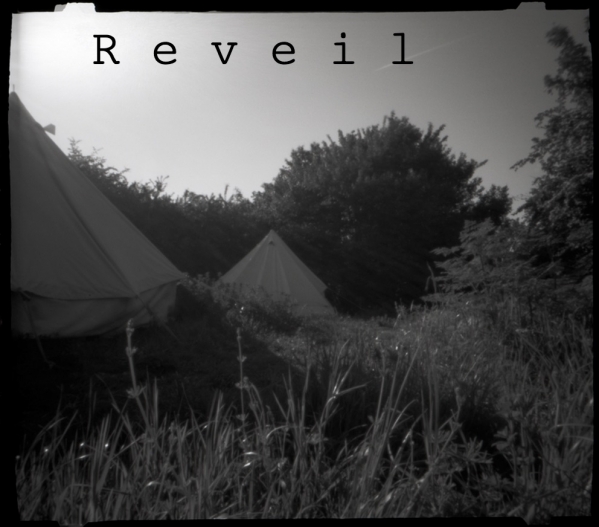 "Reveil relays the sounds of live open microphones provided by streamers around the world following the awakening of the world; up until now it happened 26 times in 2014 and 2015 on the occasion of the International Dawn Chorus Day. It is a project by SoundTent coordinated in London by Maria Papadomanolaki and Grant Smith."
"As they write 'our aim is to open a space for listening to something else - especially, but not exclusively to non humans and from wild places - and in the course of one earth day to provide a sketch of this emerging field'. What we do love about it is its 'lightness' and at the same time complexity using radio transmission and the web as a thread to travel around the globe actively connecting listeners and sound practitioners."
"What we do love about it is that it focuses on the act of listening, something that is too frequently paradoxically forgotten even when talking about radio."
>> Listen to and discover it here
Next Week's Listening Post
"We have chosen UK-based sound artists Fari Bradley and Chris Weaver for the next Listening Post - we look forward to listening to their selections!"
Check back next Friday for Fari and Chris' selections...