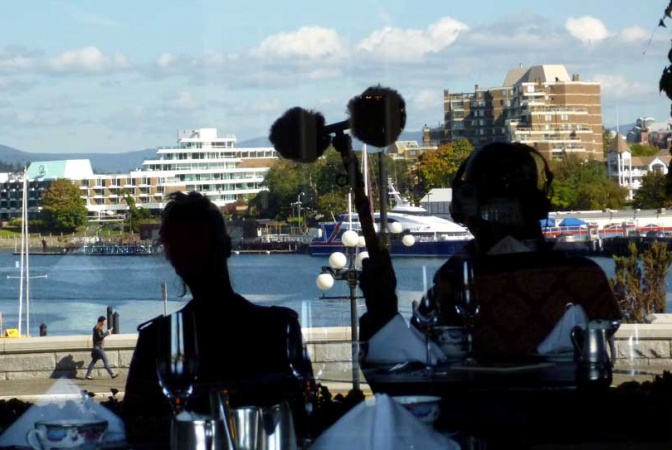 Welcome to The Listening Post, where each week we get an insight into the radio listening habits of a guest contributor. Once each person has made their picks, we ask them to nominate someone for the following week's Listening Post...
Last week, after being nominated by German playwright and musician Felix Kubin, sound artist and radio producer Mark Vernon chose his selections. They included Outsider Radio, Radio Kulturo and Dream.Like.Sound. You can view his full selections here.
For this week's Listening Post Mark has nominated Dinah Bird and Jean-Philippe Renoult. Jean-Philippe is a writer, radio producer and sound artist and Dinah is a radio artist, both of whom reside in Paris. Together and independently, they make radio programmes, audio publications, installations and soundtracks.
Check out their selections below...
Read more
Beautiful observations of everyday life...
1. Nula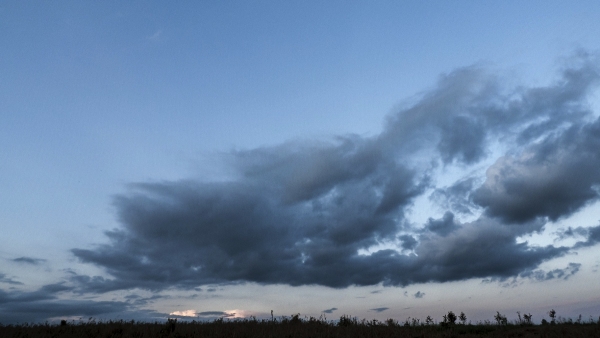 "Nula is one of the latest projects of former Tape Beatle, Lloyd Dunn. It is a very elegant, modest and simple site which lets the content or filecasts speak for themselves. They are detailed observations of daily life presented as a beautiful collection of sounds, images, or words, often created from found material, assembled together with field recordings or other original source material and made available for download, sharing, commentary, and further manipulation."
Here are a couple to listen to:
>> Listen here
>> Listen here
Natural Radio...
2. Live VLF Natural Radio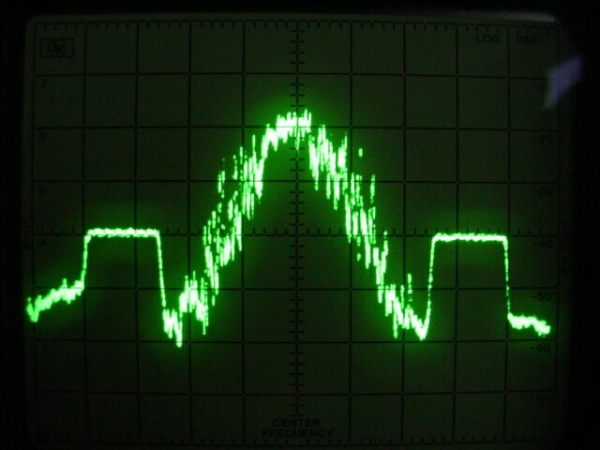 "Natural Radio is the VLF (Very Low Frequency) radio emissions that originate terrestrially from lightning and within the earth's magnetosphere through interaction with the sun. Most of these radio signals, sferics, tweeks, whistlers, chorus and others, occur within the range of human hearing, and can be heard using suitable antennas attached to amplifiers. Abelian.org is a collection of live natural radio streams of the VLF band. We particularly like the clicking, almost ticklish stream coming from Todmorden in Yorkshire."
>> Listen here
Radio Female Popes...
3. Radio Papesse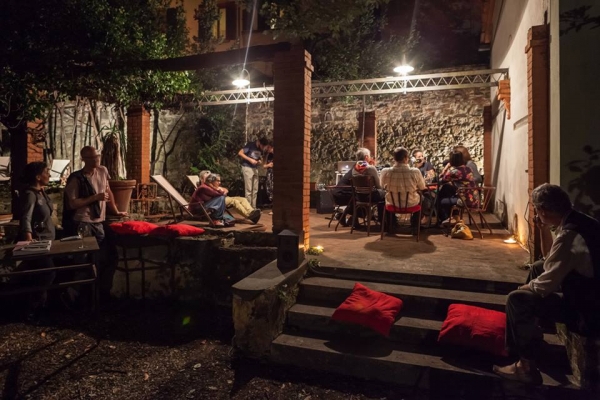 "Radio Papesse (literally Radio Female Popes) is an audio archive and web radio created in 2006 by Carola Haupt and Ilaria Gadenz as a sonic response to the Palazzo delle Papesse Centre of Contemporary Art in Siena. Nine years on they are still producing and broadcasting a highly informative blend of sound art, music, narrative forms, interviews with artists and reflections on art from the top of a tower in the Villa Romana in Florence. They have said the following about the purpose of the project:

"It was meant to serve as a platform where people get in touch with contemporary art and production at a crossroad between music, sound art, visual art and new ways of storytelling.
We aim to associate a discourse on contemporary art and the sonic dimension of contemporary culture together with music and audio you wouldn't find on other radios."

Do not fear - most of the content is in English. Take your time, click on 'archivio' and find sound works from people such as Tonic Train, Alessandro Bosetti, Julia Drouhin, a huge stock of interviews (from Jacob Kierkegaard to Dora Garcia), soundscape recordings and much much more.
>> Listen here
A French Mystery...
4. Les Maîtres du Mystère (The Masters of Mystery)
"Les Maîtres du Mystère (The Masters of Mystery) was a weekly radio adapatation of a mystery novel produced by Pierre Billard every Tuesday for France Inter that ran from 1952-1974.
I never had the experience of listening live but about 10 years ago Jean-Philippe offered me a shoe box full of cassette editions of the very best of this wonderful programme, found in a bookshop which was closing down. The cassettes soon did the rounds amongst all my friends. The jingle, Tempo di Suspens, composed by Andre Popp on the ondes martenot could not have been better named. Limited sound effects, great illustrative music, delivered in French, from a bygone era."
Passionate Ramblings...
5. The Late Ken Campbell - Recollections of a Furtive Nudist and Pigspurt on Resonance FM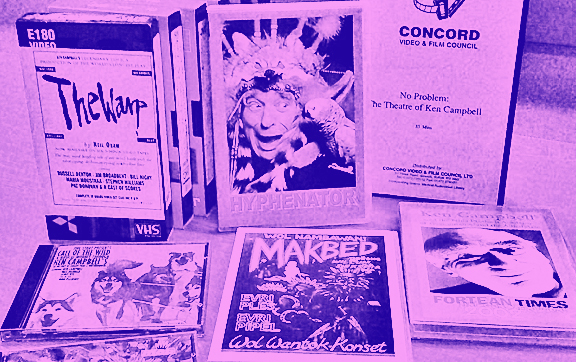 "I am not sure whether there is an official version of the wonderfully odd and highly entertaining late writer, director and actor's solo monologue's perfomed live on air. Tuning into them by chance one rainy day in Paris got us completely hooked on his passionate ramblings on Ken Dodd, Pidgin English, South Sea Islands and eyebrows interspersed with Campbell himself exploding with incontrollable and contagious laughter."

>> Listen here
>> Listen / read more here
Next Week's Listening Post...
"We have chosen Ilaria Gadenz and Carola Haupt from one of our choices, Radio Papesse to provide next week's Listening Post - we are looking forward to hearing their selections!"
Check back next Friday for Radio Papesse's choices...