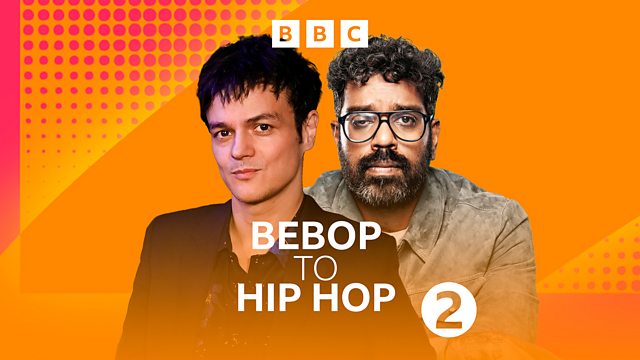 Multi award-winning presenter and musician Jamie Cullum is at the heart of BBC Radio 2's new season celebrating jazz. He kicks off the season on his July 11th show by looking ahead to the specials going out over the next month and teasing a name or two from his Official All-Time Jazz Streaming Chart, which will be streaming exclusively on BBC Sounds. The season is part of the station's commitment to bring specialist music to mainstream audiences and follows the 21st Century Folk season.
Read more
The All-Time Jazz Streaming Chart counts down the most-streamed jazz tracks ever, with classics from Ella Fitzgerald, Dave Brubeck, Nina Simone and Louis Armstrong alongside some newer surprises. Jamie's weekly show also contains music from the legendary jazz singers featuring in Clive Myrie's new series, a live track from the Cheltenham Festival archives for a new Sunday Night Is Music Night.
About The Official All-time Jazz Streaming Chart, Jamie Cullum says: "It has been great presenting this programme, which has really been put together democratically by jazz fans streaming their most loved tracks over and over again! There are a lot of firm favourites in this chart, as well as one or two surprises - and I can't wait to share it with you."
He'll also be teasing another season special which celebrates jazz and marks the 50th anniversary of hip hop this summer. This is an exclusive show presented by Jamie and ARIA Gold-winning R2 presenter Romesh Ranganathan titled Be Bop to Hip Hop. The hour-long programme looks at the overlaps between the two genres and includes archive interviews and a special interview with jazz/hip hop officionado and musician, Soweto Kinch. It will see Jamie Cullum explaining how the sounds of Pharrell Williams and A Tribe Called Quest led him to a life in jazz.
Jamie Cullum: "If it wasn't for hip hop, I'd never have found jazz."
"Hip hop saved my life, literally. It's the greatest genre in the world and I bloody love it," says comedian, broadcaster and lifelong hip hop fan Romesh.
"It was a dream show for us to make," says Folded Wing founder and CEO Karen P, "bringing together two of our favourite presenters and genres. We're super proud of this programme and of what it represents."
Jamie and Romesh will be guesting over wider BBC networks in celebration of this epic season and celebrating the global impact of 50 years of hip hop. Romesh will be a judge on BBC Sounds 'The Hip Hop at 50' show, which hosts a collection of the most definitive Hip Hop tracks of all time, and will be on Vernon Kay's show and also be picking a hip hop airdrum anthem for Owain Wyn Evans, selecting songs for Sophie Ellis-Bextor's Kitchen Disco and providing a Hip Hop Kickback Track for Radio 2 Unwinds.
Subsequent rap-related highlights during BBC's 50 Years of Hip Hop season include Romesh's Mixtape Takeover on 5th August with Sounds of the '90s, a '90s Hip Hop Party Mix on DJ Spoony's Good Groove, and Romesh taking part in Sounds of the '80s, bringing the biggest and baddest rap classics from that decade.
The first episode of the new season of Romesh's multi-award winning show For The Love Of Hip Hop dropped on 8th July with special guest, Killer Mike from hip hop supergroup, Run The Jewels. This Folded Wing production was BBC Radio 2's first regular show dedicated to hip hop.
The Official All-time Jazz Streaming Chart and Be Bop to Hip Hop are available on BBC Sounds from 11th July.