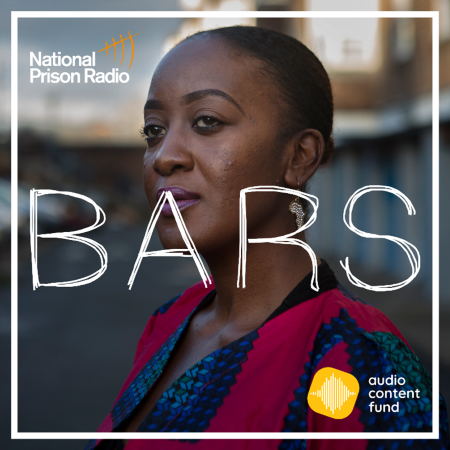 03 May 2022, Posted in:
awards
The team at Folded Wing were absolutely buzzing to hear that the pivotal show BARS with Lady Unchained, produced for National Prison Radio, and funded by the Audio Content Fund was awarded a silver for The Impact Award at this year's ARIAS.
Read more
In 2021, in the height of the pandemic, Folded Wing teamed up with National Prison Radio to help provide the tools and inspiration for the UK's 80k prisoners to express themselves through words, in a 12 part series called BARS.
In each episode our presenter, Lady Unchained (aka Brenda Birungi), would meet a UK rapper, poet or spoken word artist to discuss the power of writing – where to start, how to use it to understand your life and in particular, how it can help you during your prison sentence. Lady Unchained is a former prisoner herself who discovered a passion for poetry during her time inside and has since embarked on a mission to showcase how the power of words can change the course of your life.
Throughout the series Lady Unchained would play instrumentals to the audience. This would be an opportunity for the audience to put into practice the words of wisdom from guests such as Nadia Rose, Cristale and Mr Gee – they could rap and spit along to the beat in their cell. They could even perform down the NPR phone line and leave a voicemail – Lady Unchained would then re-play these out on the show each week. She'd break them down and provide feedback on how to develop their piece whilst encouraging them to continue their journey with words.
It was a joy to learn of the impact directly from the listeners themselves – it takes effort to go to a payphone and leave a voicemail on the NPR message line, yet many people did. There was no greater proof that the series reached the intended people, as receiving many voicemails of poems inspired by what had been heard on the series.
The team are incredibly proud of the show, as they should be! Lady Unchained has already garnered an award for the show, the acclaimed Best Host – Speech Audio at the Audio Production Awards in 2021.
Huge thanks to the incredibly creative and talented team that made this show.