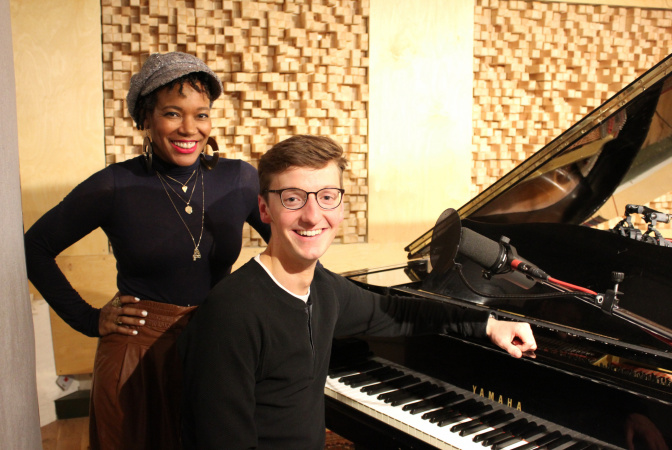 Folded Wing are delighted to announce the launch of 'Jazz Meets Classical' this January. A pioneering collaboration between Jazz FM and Scala Radio, this 6-part series funded by the Audio Content Fund, will air on both stations. . Hosted by Jack Pepper and China Moses the series kicks off this Sunday 9th January 2022 and will see the pair introducing each other to music they love, and explore the grey areas, crossovers and curious links in-between.
Read more
Joining Jack and China on this journey are a number of great musical minds that have straddled the jazz and classical divide, from Maria Schneider to Nigel Kennedy, who will delve deep into their careers and boundary blurring work. Finishing each episode is live music recorded especially for the series by the Jazz Meets Classical House Band – led by esteemed pianist Robert Mitchell, alongside a group of talented players from the National Youth Jazz Orchestra – who take on everything from Beethoven to Wayne Shorter and show that the two worlds have more in common than you might think.
Jazz Meets Classical Episode 1 – Composers – TX 9th January 2022
Jack Pepper and China Moses take a look at composers – interesting figures, underrated names and some all-time greats – playing music from Duke Ellington to Darius Milhaud, and investigating George Gershwin's classic Rhapsody in Blue at the piano. The multiple Grammy award-winning composer and jazz orchestra leader Maria Schneider is this week's guest – she tells China that learning how music makes us feel was a key step at the start of her genre busting career, which has taken in collaborations with everyone from soprano Dawn Upshaw to pop chameleon David Bowie.
Further episodes will cover topics such as performers, connections, teachers and influencers, improvisation and interpretation, and arrangements, with guests Nigel Kennedy, Terence Blanchard, Gary Crosby, Angel Blue and Jules Buckley.
Tune in on Sundays to Scala Radio at 8pm and Jazz FM at 9pm https://planetradio.co.uk/jazz-fm/ and here https://planetradio.co.uk/scala-radio/