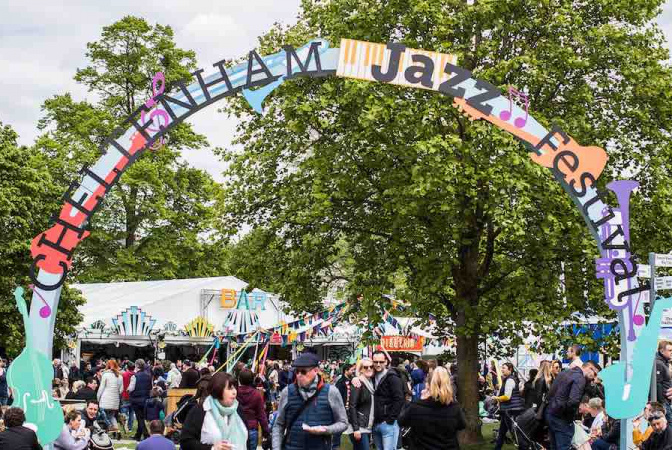 On the weekend that would have been Cheltenham Jazz Festival 2020, Jamie Cullum takes a look back at previous festivals from the last 10 years that he has broadcast and performed at. Recorded outside in his back garden, Jamie attempts to bring the festival feeling right into the living rooms of audiences around the country, with the sounds rumbling in the background that you would hear at all your favourite festivals.
We'll hear live music from Hugh Laurie, Judith Owen and Get The Blessing. Plus we'll hear duets from Jamie and an array of artists he has performed with especially for at Radio 2 in years gone by, including performances with Corinne Bailey Rae, Gregory Porter, Laura Muvula and Darius Brubeck.
Jamie will celebrate and re-tell his favourite stories and memories of the years gone by, as well as showcasing some of the artists that would have been performing at the festival this year. Meaning that the Radio 2 audience will still get their Cheltenham Jazz Festival fix in 2020!
Listen here.