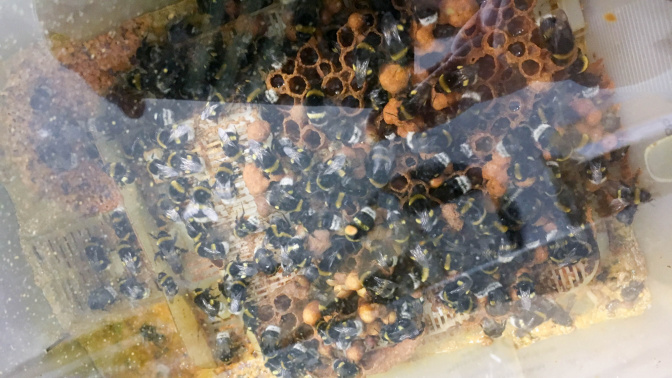 We are 'buzzing' (sorry couldn't resist) for our new documentary The Bee-All & End-All to air on the BBC World Service on Monday April 3rd at 8:30pm BST (and repeated on Sunday 9th April at 19:30pm BST).
Read more
In The Bee-All & End-All, broadcaster and Zoologist Dr. George McGavin explores the plight of the 'Most Important Creature on Earth' - the bee.
George explores the dramatic loss in bee numbers around the world and the impact it could have on the future of the planet. He hears from scientists and researchers in Africa, South America, Europe and Asia about the extraordinary lives and impact of bees. Whilst also discovering the amazing ways in which they communicate and how we can go about reversing the worrying decline in bee populations around the world.
You can hear a clip here >>>
Listen on BBC World Service on Monday 3rd and Sunday 9th April.