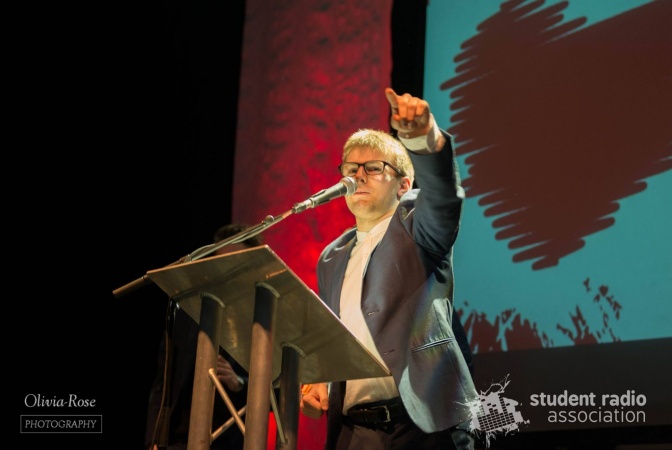 Our SRA Selector winner '16 Andy Backhouse has provided us with this great guest blog all about his experiences of the initiative...
Read more
My name is Andy, I am a presenter at University of Westminster student radio station Smoke Radio and I'm thrilled and honoured and confused to have won the SRA Selector. The British Council and Folded Wing are sending me out to present shows on Ibero 90.9 in Mexico City, which is pretty ridiculous.
I'm the second Smoke Radio student to have won the SRA Selector initiative (after Radio X's Ross Buchanan) and in this blog post I'm going to divulge the secret as to how we did it.
So what's this SRA Selector business all about then? Well, me and five other students joined forces with Folded Wing to present student radio versions of The Selector on our respective stations. The mission statement: to shout about the best new British music around and to be honest, that would've been enough.
It all started when the British Council wanted to spread the good Selector word to more young people. The Selector is broadcast in different languages across the world, with kit versions (the interviews, sessions and music from that week) all in one big online hub. Think of it as Lego for radio, they take those building blocks and make their own remixed version of The Selector. So they thought – hey, let's give this kit to students and see what happens!
Three years in and the SRA Selector is a fixture in the student radio calendar. Radio X presenters Ross Buchanan and Jack Saunders (pictured below) are the graduates, and they're doing alright for themselves. (No pressure or anything).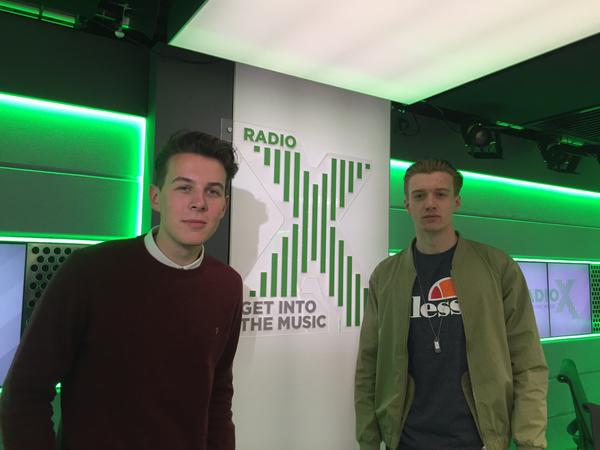 It all begins at Folded Wing HQ. The radio masters Ian Parkinson and Micky Curling teach you how to build a radio show – from making jingles to interview tips to setting up a session. It is intensive, fun and exhilarating, like downloading a new language into your brain. You're raring to do a live radio show there and then, which is exactly what you do on Day 2. Plus there's a wide range of biscuits.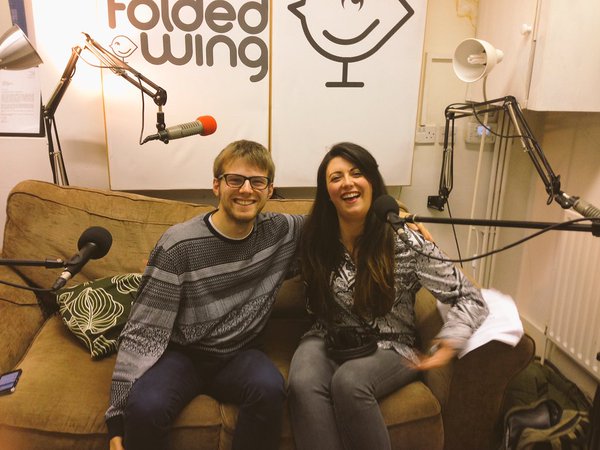 And then you get your own SRA Selector to play with. If you're a tragic radio geek like me, it's the most fun you can have. It's what I hoped student radio would be – running around the city, going to gigs, interviewing bands, meeting awesome people and discovering some awe-inspiring new music.
The idea of putting a gig on had been in the back of my mind for ages and doing the SRA Selector fired the wheels into motion. Being the modest and self-effacing man I am, it's called 'Backhouse to the Future', and we had the future of music play. OhBoy!, Bo En and Rob Bravery blew our minds, DJs Spring King and Everything Everything kept us on the dancefloor and for those who couldn't make it, the highlights went out on the SRA Selector. It's not time travel but it's the next best thing.
But you want to know how to win the SRA Selector – that's why you're reading this. Well, fact is - I lied. Only said that so you'd read to the end. There's no hard and fast rule but if I was pompous enough to dole out advice, I'd say try and make it your own. With the sessions and interviews you're sent, it'd be easy to remake that week's Selector but they want you to take those building blocks and make the Selector for your campus, whilst still being a part of the Selector universe. That probably sounds daunting but if you're reading this, you're probably serious about entering.
When Producer Pete of The Selector asked me to write this, he asked for my plans for the future. (Again, thanks Jack and Ross – no pressure of anything.) I know I want to finish my degree and with the dissertation looming I have somewhat of a mountain to climb. You'll find me at world renowned festivals pretending I know how to DJ. There's the presenting on Ibero 90.9 in Mexico, which I'm insanely excited about, and I've just started working at BBC Introducing but apart from that, I'm just making it up as I go along.
And in the more immediate future, tomorrow night it's the sequel to 'Backhouse to the Future'. This has been so top secret, writing this feels like a massive security breach. Otherkin, Benedict Benjamin and Beach Baby are playing The Social, and there's DJ sets from me, Rough Trade, The Invisible, and – somehow – Hot Chip are coming to DJ! (Actual bloomin' Hot Chip!) And I don't think I would've started it were it not for the SRA Selector.
The SRA Selector's a fantastic opportunity. If you love new music, you should absolutely enter, 'cos if you do, you'll love it even more.
Keep an eye out for the return of our SRA Selector initiative later this year...