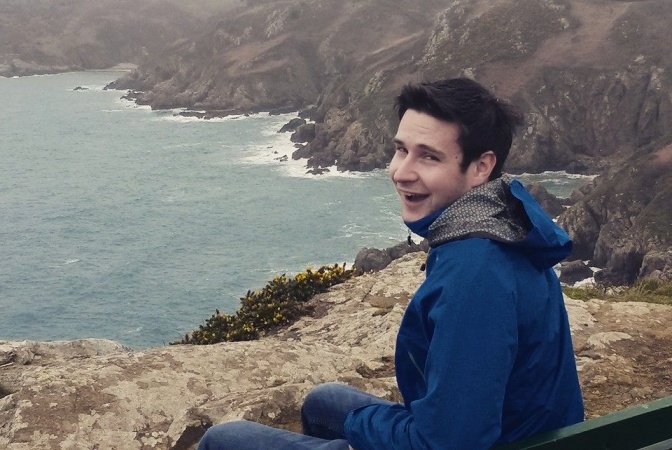 Welcome to The Listening Post, where each week we get an insight into the radio listening habits of a guest contributor. Once each person has made their picks, we ask them to nominate someone for the following week's Listening Post...
Last week after being nominated by Heart Producer Mark Willington, BBC Studio Manager Jack Mooney provided us with his listening highlights. They included Greg James on BBC Radio 1, Dan Roberts on BBC Radio London and Voices on BBC Radio Jersey. You can view his full selections here.
Jack has nominated Cameron Ward, Presenter of Weekday Drive and Saturday Mornings on BBC Radio Jersey to provide this week's Listening Post.
Check out Cameron's choices below...
Read more
Unravelling a mystery
1. The I Love You Bridge, BBC Radio 4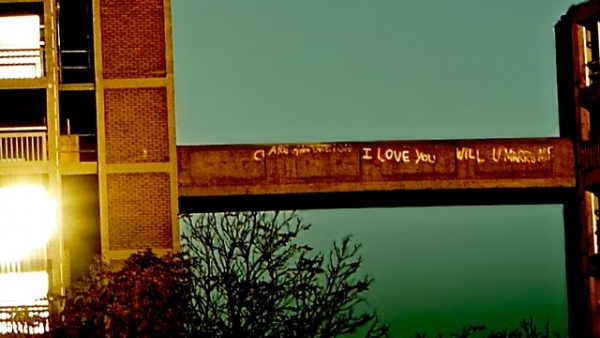 "A city landmark – 'Clare Middleton I love you will u marry me' – scrawled in graffiti on the highest bridge between the Park Hill flats in Sheffield. Who wrote it? How did they do it? Did Clare say yes? If you listen to one thing suggested in this blog then please make it this. It's the best radio documentary I've ever heard. 'Romeo and Juliet, but in concrete' says one of the contributors. Penny Woolcock aims to unravel the mystery behind this daubed proposal. She meets the people of Park Hill and speculates about the graffiti with everyone from residents and writers to the caretaker, Granville. Hearing this story unravel is beautiful. You feel the buzz and the sounds of the city in the production. A soundscape of children playing, the Sheffield accent, birds and wildlife, and 'there's always a siren'."
>> Listen here
Freddy Got Fingered?
2. The Midnight Caller
"Fancy some Canadian student radio from the mid-nineties? I've no idea how I stumbled across this... Canadian comedian Tom Green used to host a phone-in radio show on Fridays from midnight to 2am. Perhaps you're familiar with him? Freddy Got Fingered? No? Well, that's probably for the best. I love radio like this, it's like nothing else and it's completely nuts. You've got no idea what's going to happen next and I don't think Tom Green does either. Tom talks hot muggy weather, anesthesia and surgery, plus the OJ Simpson trial. He calls doughnut shops to chat with customers, raps (well), and discovers he has garbage cans for legs. I burnt these shows onto CDs and used to listen to them in my car when driving to Uni. Even with in-jokes and references that were fifteen years old I loved it. It's funny, chaotic, addictive listening."
>> Listen here
The Boon Army
3. Clint Boon - Radio X, Sundays 7pm - 11pm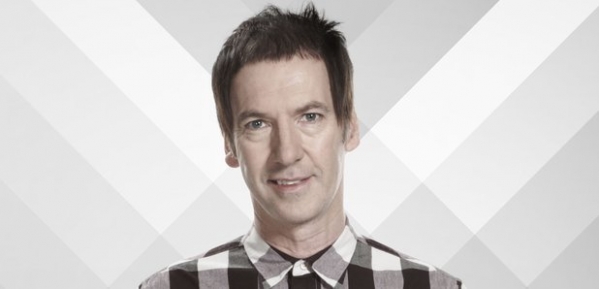 "I'm a Radio X fan and I was an XFM fan before that. Radio X is a station I put on when I'm knocking about at home and just want some tunes, but I reckon it's at its best on Sunday nights. The Cure, Bloc Party, Elbow, The Smiths, and the likes of Led Zeppelin are all to be found on the playlist and the man pulling it all together at that time is Clint Boon. He used to present Drive on XFM Manchester and he's the keyboard player of the Mancunian band Inspiral Carpets. Listening to Clint's Sunday night programme basically feels like you're hanging out with a really cool mate. He presents indie tunes with authority, tells anecdotes along the lines of Damian Rice pausing concerts to drink wine with the crowd and Julian Cope wearing slippers to gigs, as well as giving plenty of shout outs to members of his Sunday night community, the Boon Army. Clint doesn't even sound like he's trying (in a good way!)."
>> Listen here
Horse suit races and nug-raids
4. Hamish & Andy - Hit Network Australia
"At first I couldn't work out who was who, but they had me laughing straight away. They've been on this blog before but Hamish and Andy present my favourite radio show… The Hamish & Andy Show. They present 4-6pm nationally across Australia Monday to Friday, they're incredibly creative, and it's rare I listen to one of their shows or podcasts and don't laugh out loud. So far this year they've organised a horse suit race (with thousands of listeners traveling thousands of miles across Australia to take part in the event in a small country town), gone on a 'Nug-raid' to eat an unsuspecting fast food restaurant out of chicken nuggets, and they're currently seeing if they can start a business selling corn water. I would LOVE to sit in on one of their creative meetings! Hamish is the silly one and Andy is the straight guy. There are lots of callers, big name interviews – usually with a twist (look up their Rhianna interview on YouTube!), the odd prank, parody song, and sketch along the way as well. Their Horg's Inventions feature is well worth searching out too!"
>> Listen here
Destructive moths and haunted computers
5. Rhod Gilbert, BBC Radio Wales - Saturday 11am - 1pm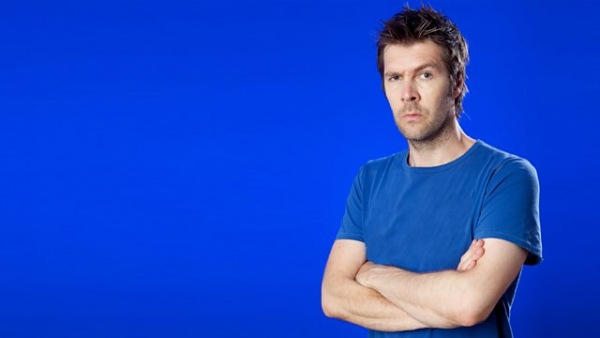 "I love Rhod Gilbert's Saturday morning radio show on BBC Radio Wales because it doesn't sound like a radio show, it sounds like people 'having a go' at a radio show. It's inspiringly unique. Rhod Gilbert is a comedian (you know, the one who killed off Never Mind The Buzzcocks). Each week he's joined by a comedian friend (Chris Corcoran is his most common sidekick) and he proceeds to launch different 'features' – seemingly making it up as he goes along. Topics of discussion include the likes of 'destructive moths' and 'haunted computers', plus they ponder tough questions: 'does "a pair of trousers" refer to one or two garments'? Listeners share their thoughts on the day's topics via text, email, and social media. Music is scattered throughout the show and the tunes Rhod plays tend to lean in an indie direction – as a radio geek I'm a fan of the BBC Radio Wales news jingle too. If you're busy on a Saturday morning then there's always the best bits podcast! It's made me look like a fruit loop in the past trying not to laugh on public transport…"
>> Listen here
Next Week's Listening Post

"Next week's suggestions come from a man who spends half his time selling real ale from a van and the other in a radio studio*. Laurence Hall has worked for several local BBC stations doing everything from station sound through to presenting. These days his radio endeavours are at Channel 103 in Jersey where he hosts Saturday Breakfast. I reckon he'll have some good picks for you."
*probably not an entirely accurate estimate of how he spends his time
Check back next Thursday for Laurence's choices...