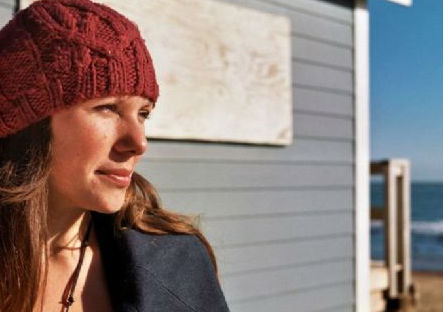 Welcome to The Listening Post, where each week we get an insight into the radio listening habits of a guest contributor. Once each person has made their picks, we ask them to nominate someone for the following week's Listening Post...
Last week, after being nominated by Jim Farthing, a Production Coordinator for BBC Radio Comedy and Team Assistant at BBC Radio 1/1Xtra, Milly Chowles, a Freelance Producer for shows including BBC Radio 4's Woman's Hour and BBC Radio 1 / 1Xtra Stories chose her selections. They included 'Between The Ears' on BBC Radio 3 and 'BBC Radio 1's Residency', you can view her full selections here.
For this week's Listening Post selection, Milly has nominated Mair Bosworth, an Assistant Producer at BBC Radio 4, who works across arts, poetry and documentaries.
Mair lives in Bristol, where she also looks after the South West outpost of In the Dark, a collaborative project which aims to change the way people think about spoken-word radio by lifting it out of its traditional settings.

Check out her selections below...
Read more
Music For All Moods
1. Radiooooo.com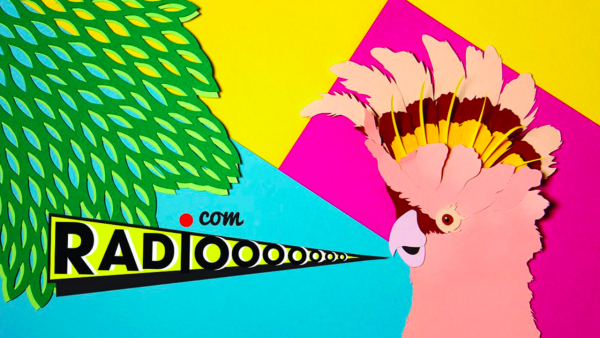 "My new favourite way to waste an afternoon. A time-travelling, world-wandering box of sonic delights run by a bunch of French DJs and music lovers. Pick a decade, pick a country, pick a mood (you can choose from slow, fast or weird) and Radiooooo.com will play you a stream of musical treasures. I love the map, I love the design and I love the flamingos. This week I've been listening to 1950s Brazil, 1960s Algeria and 1970s Angola."
>> Explore it here

Story Central
2. Strangers


"When we put on 'In the Dark' listening events (think cinema without the pictures), we often find that the stories that resonate most with our audience are not the ones with the fanciest sound design but rather those with true stories, told simply by an interesting person. It might be a cliché, but I never get tired of hearing about people's lives. Maybe I'm just nosy.
I'm a big fan of Lea Thau's 'Strangers' show, part of KCRW's Independent Producer Project and of PRX's Radiotopia collective. Lea used to be Director of 'The Moth' (the live storytelling phenomenon, which also has a podcast) and she finds the best stories and is a great, empathetic interviewer. She does long interviews with her subjects and cuts them down to something beautiful. I'd recommend the Love Hurts episodes or the 'Unconditional' episode as good places to start."
Song Exploration
3. Song Exploder Podcast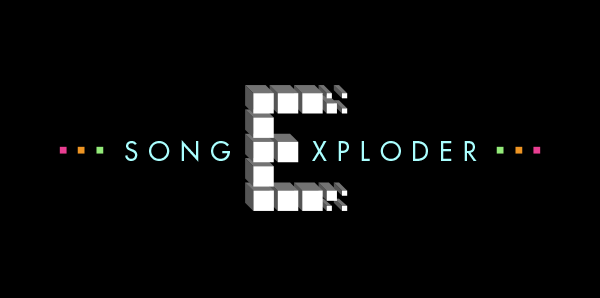 "I love how simple the 'Song Exploder' format is. A musician is invited to take apart one of their songs and tell the story of how the track was made. I like this latest episode in particular, where Amelia Meath and Nick Sanborn from Sylvan Esso pick apart their song 'Coffee'."
>> Listen here
Intimate Gigs
4. NPR's Tiny Desk Concerts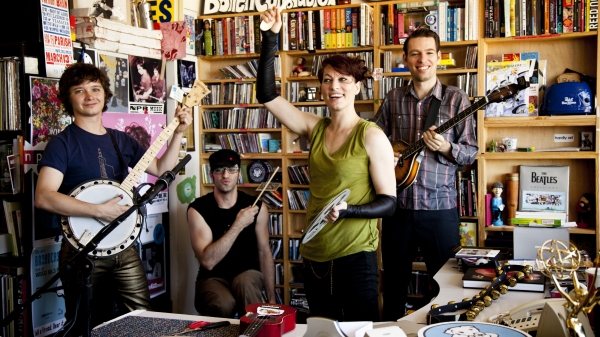 "Little gigs by an amazing range of artists, recorded around the desk of the host of NPR's All Songs Considered, Bob Boilen. You can watch the videos or get the audio as a podcast. I've found out about lots of good things this way."
Delving Deeper
5. Soul Music, BBC Radio 4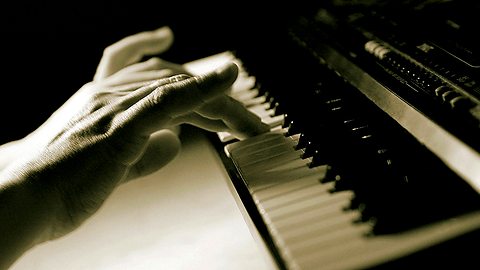 "I love this series, made by my amazing colleagues here at BBC Radio 4 in Bristol. Each programme takes a well-known piece of music and explores it through personal stories. You might hear about the composer or artist's life, or hear stories about what that piece of music has meant to someone. The one about 'Strange Fruit' is harrowing but essential listening, and there is a great interview with Marianne Faithfull in the 'Can't Help Falling in Love with You' episode."
Next Week on The Listening Post
Mair: "I'd like to nominate the wonderfully-named Dennis Funk to do next week's Listening Post.
He's a Brit/American resident in Chicago, where he works for Third Coast International Audio Festival, so he gets to listen to some great and varied stuff."
Check back next Friday to see what Dennis has selected!