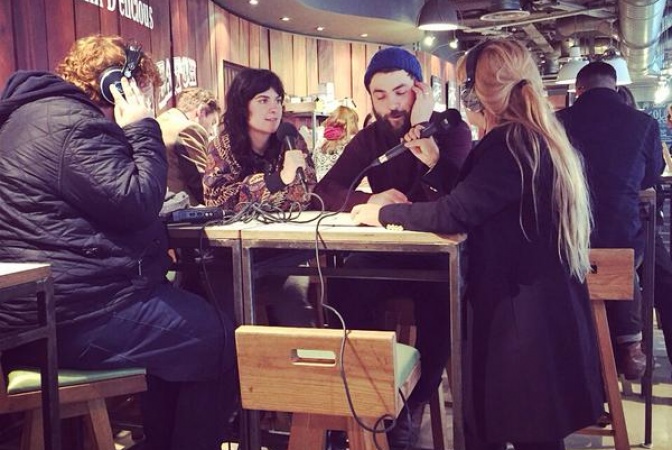 Yesterday, Team Selector decamped to Brighton to record from annual new music festival, The Great Escape. Pete from Folded Wing, assistant producer of The Selector, has provided us with 5 of his highlights from day one of the festival...
Read more
5. Loyle Carner at Komedia Studio
Just amazing - he's funny, emotional and inspiring, he was definitely our favourite set of the day. A mixture of hip-hop and spoken word poetry, Loyle's bars matched Rebel Kleff's beats perfectly. Also possibly the only gig outside of Manchester where the crowd were chanting 'Ooh Ah Cantona'.
4. This Seagull!
3. Dutch Uncles at Concorde 2
Now 4 albums in, you could consider these guys old timers! We met them in the dressing room just before they went on stage and they were so witty and interesting. They even gave us an insight in to some of their pre-show warm ups which you can find out all about on next week's show.

2. The Good Old British Weather
It rained and rained and rained and then... it rained some more! But it didn't dampen anyone's spirits. Yesterday was a true representation of the perseverance of the British public to have a good time no matter what.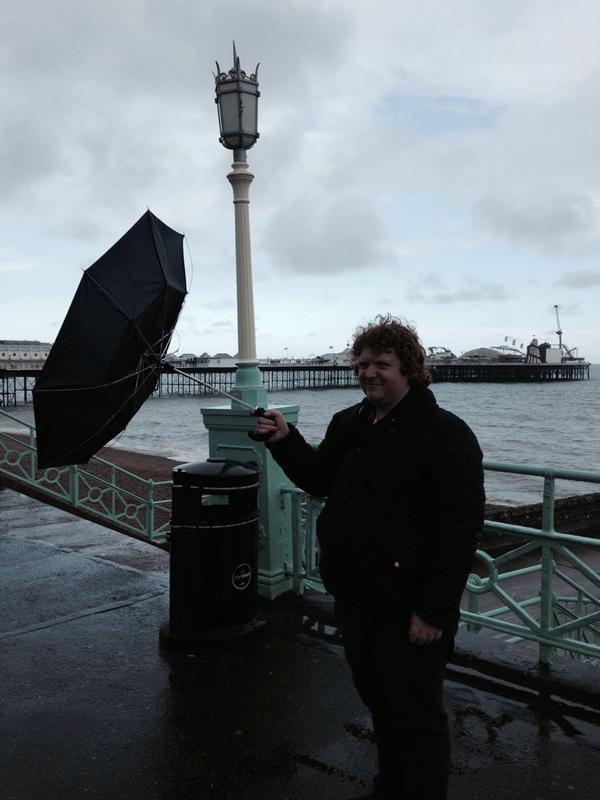 1. Chatting with HÆLOS at Komedia
We met HÆLOS before their show for a little interview and they were a real charming bunch! We've been supporting them on the show for a while and we were so excited to catch them. This was only their second ever live show but boy, you could not tell. So tight and spellbinding they're a really exciting new band that sum up what The Great Escape is all about - new exciting music!
Make sure you check out The Selector's Great Escape Special next Friday from 11am here, where you'll be able to hear interviews from the likes of Gaps, Dutch Uncles and HÆLOS