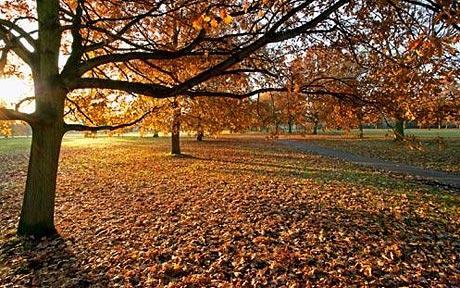 You may or may not be familiar with the music industry term 'Q4'; if you're not, Popjustice explains it rather well HERE. In short, the final quarter of the year is, for some reason, always filled with brilliant releases and so you can always rely on the months October-December to provide your ears with excellent music.
Read more
As this week has firmly marked the end of our Indian Summer and taken us straight into winter, icy showers, gales, fallen leaves underfoot and all, we thought we'd cheer ourselves up by taking a look at the releases we've still got to look forward to before the end of the year. We at Folded Wing HQ have all picked the album we're dying to hear and we'd love to hear what you're waiting patiently for too - get in touch on Twitter @FoldedWingUK.
Karen
Bugge Wesseltoft, Henrik Schwarz and Dan Berglund - Trialogue
"I've been waiting all year for this album which I think comes out at the end of this month. What a combination!!! Bugge & Henrik together always blows my mind, I saw them at Sonar a few years ago and wow! They smashed it, one of the best sets I ever seen.
For this record they've made it into a piano trio by adding in former EST bassist Dan Berglund - hopefully they're gonna take it to another level again.
They are all playing at London Jazz Festival next month and if there's tickets still available get some!"
Pete
Foo Fighters - Sonic Highways
"I think most of the albums I was looking forward to this year have now been released. But the next Foo Fighters record, out in November, is definitely one I am looking forward to. I love this band and I just think Dave Grohl is a dude. This is also being released as a TV documentary, I really enjoyed 'Sound City' so looking forward to that.
I don't think any of the new material has been leaked/released yet, so I thought I'd just pick my fave Foo Fighters song which is 'Marigold', it's not strictly a Foo Fighters song, but I love the version from the Skin and Bones album!"
Sandie
Neil Diamond - Melody Road
"I am so excited, Neil Diamond has his new album out in October this year, called Melody Road. He is my favourite artist and I still remember his amazing live performance at the Roundhouse a few years ago."
Lucy
Jessie Ware - Tough Love
"Jessie Ware is one of my very favourite artists around at the moment and I've been looking forward to this new record for ages. She's the perfect popstar - amazing vocals, beautiful songwriting, pitch perfect production and super engaging and funny in interviews. And of course she's from South London too, which just makes her even better!"
Matt
Mary J Blige - The London Sessions
"She's recorded this forthcoming album as a homage to the London music scene and has aimed to 'write proper songs, produced like dance music' for it, with the likes of Disclosure and Jimmy Napes on production duties. 'Right Now' is her first release from it and shows her recording the track with the Disclosure boys…"