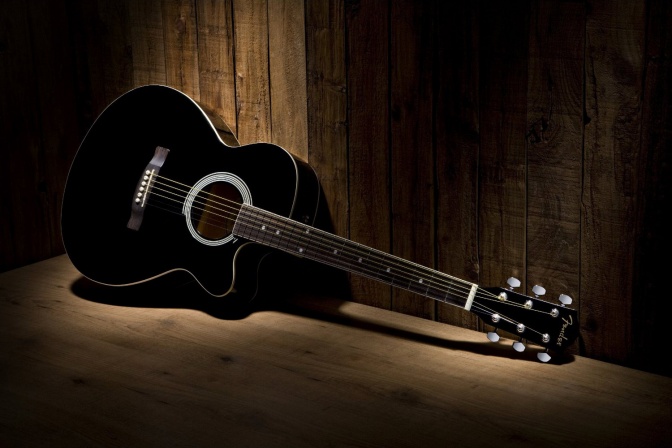 The latest episode of Brasil Music Exchange went live this week and in this programme presenter Jody Gillett is taking it right back to basics.
This acoustic special show features music from artists hailing from all over Brazil, including Moreno Veloso, Bahian leading light Russo Passapusso, indie folk star Tiê and Juçara Marçal with a vintage Afro-Brazilian gem. There's also a stripped-back live session recorded especially for the show from the fabulous São Paulo singer songwriter Tulipa. Click HERE to listen to the programme.
To celebrate the show on the blog this week, we at Folded Wing HQ decided to pick our own lo-fi favourites. From tracks by artists who were only ever seen with an acoustic guitar by their side to stripped-down live recordings from artists whose music is usually far more complex, there's a real varied selection of clips and we hope you enjoy them. We'd love to hear your picks too - get in touch on Twitter @FoldedWingUK.
Read more
Karen
Jay Z - MTV Unplugged with The Roots band

"This album is amazing! Jay Z with The Roots, Ahmir '?uestlove' Thompson showing he is the best music director in the world! It's one of my favourite hip hop albums. Hearing all the tracks with live instruments blew me away.
I loved all of the MTV Unplugged albums while growing up... particularly LL Cool J's hip hop shows and Pearl Jam did an amazing version of 'State Of Love and Trust' from the 'Singles' soundtrack."
Ian
Bruce Springsteen - 'Highway Patrolman'
"I've always loved Bruce Springsteen, ever since I first heard 'Greetings from Asbury Park'. And my favourite Springsteen album is the set of stripped down acoustic demos that became 'Nebraska'. Pretty much every track is a winner, but 'Highway Patrolman' shows off Springsteen's genius at story telling."
Micky
Rosanne Cash - 'The Wayfaring Stranger'
"This is Rosanne Cash with 'The Wayfaring Stranger' performed acoustically for The 78 Project. I have two real professional loves - sound recording and music. The 78 Project combines those two together perfectly. The guys behind the project took a 1930s disc recorder and one microphone on a musical tour to capture artists on this antique medium. The results are spectacular and now they've made a film about it which will be shown at the BFI London Film Festival later this month."
Jim
Vashti Bunyan - 'Heartleap'
"Vashti Bunyan's new album Heartleap comes out on Monday and it's incredible, I can't stop listening to it. It's been 9 years since her last album so it's a special moment! I especially love the title track but the whole album is beautiful, so quiet and soothing. Strong contender for album of 2014."
John
Nick Drake - 'River Man'
"Quite simply, one of the most beautifully melancholic songs ever recorded. I didn't discover 'Five Leaves Left' until about 10 years ago, but would now rank it as one of my favourite albums of all time."
Pete
Bright Eyes - 'Lua'
"I love this song! It's one of my all-time favourites, Conor at his best, just him and a guitar. The lyrics are beautiful and heartbreaking. I reckon I've probably listened to this song more than any other, I used to listen to it a lot walking home at 6am from the nightclub I worked in, it was the perfect soundtrack!"
Lucy
Phosphorescent - 'Song For Zula' (Live for The Line Of Best Fit)
"I really love the sessions recorded by music website The Line Of Best Fit - they're always really interesting and intimate and somehow seem to reveal something about the artists. The one with Belgian singer Stromae recorded in an empty KOKO is particularly amazing. I suppose this Phosphorescent session recorded in a music shop in Brighton isn't strictly acoustic, given that it's still 'plugged in' but it's so simple, raw and wonderful that I just had to pick it. One of my favourite songs of the past few years, too."
Matt
Sampha - 'Indecision'
"I'm a huge fan of Sampha's work as both a solo artist and with SBTRKT and this is a real treat acoustically."