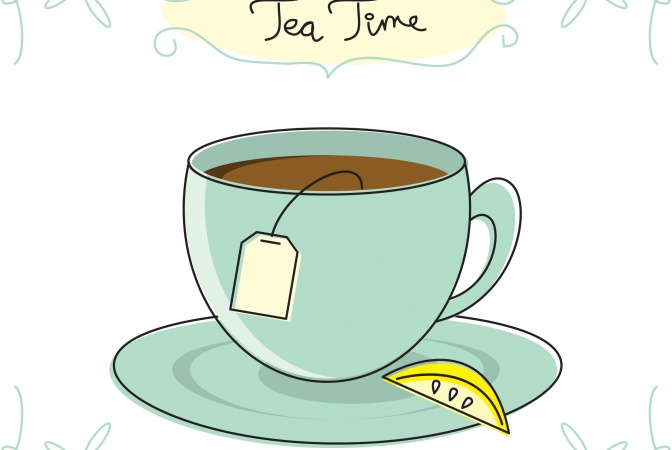 Winter is most definitely on the way, the heating is on, the jumpers are out and the windows are most firmly shut. As the cold is starting to set in the Folded Wing kettle is getting a lot of use. To help you ease in to the winter months we thought we would share our personal ways of making the perfect cup of tea and not forgetting the all important dipping biscuit!

Sandie's Wheely Good Tea & Biscuits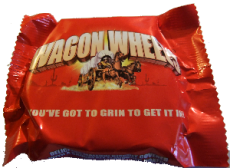 "My perfect combination is a Wagon Wheel, with it's marshmallow centre, two layers of biscuit, then covered in chocolate, dipped quickly,  into a large cup of PG tips tea, as you might lose it. Can't think of anything better for afternoon tea and biscuits"

Pete's Perfect Combo
"I am very particular when it comes to making tea & biscuits, to start with you need a well rounded, circular, almost oval shaped mug that you can fit your full hand around (See pic). Then let the tea bag brew for 3 minutes, NO sugar, if you need sugar then you clearly don't like tea. Next and most importantly take the tea bag out BEFORE you put the milk in, I would say a splash and a half to give that lovely tea colour and there you have your perfect cuppa! For the biscuit it has to be the classic milk chocolate Hob Nob, a real trouper when it comes to dunking, no risk of mushy biscuit tea here!"

Jim's Ginger Nuts

Biscuit: "Ginger Nut  - For obvious reasons"
"The best dunking biscuit bar none, perfect consistency and balance of crunch/moistness"
Tea: "Plenty of milk and leave the tea bag in thanks"

Karen's Morning Moomin Treat

"Builders tea... Nice & strong in a Moomin Mug (I have a collection!)
Umm best biscuit its a hard one, pink wafer or a Jaffa Cake!"
Matt's Mr Tea
I'm very partial to a cup of tea to the extent that my friend brought me a 'MR TEA' mug (Seen above) for my birthday last year. Can't beat one with a good dunkable biscuit like a gingerbread!
John's Joyful Tea Time

"Warm the cup..... add the boiling water....leave for a minute.....add the milk, while the teabag is still in....stir plenty...remove teabag without sqeezing (very important)...Serve with a chocolate hobnob or choco leibniz if you're feeling posh, I would have gone for the Coconut Ring, but they don't seem to be around anymore!"
Andrea's Tim Tam Tea Time
"I survived on Tim Tams when I lived in Australia. They're like the Penguin biscuits that we have over here but with the added benefit of not being individually wrapped. This means you're never faced with the shame of a pile of discarded wrappers after you've munched your way through 10 of them. The traditional way to eat them is you bite off two opposite corners, lower one end into the tea and use the Tim Tam like a straw to suck the tea up. The trick is to take the biscuit out and stuff the whole thing in your mouth just before the chocolate shell becomes undermined by the soggy biscuit and collapses. Dream."
So there you have it, that is how the staff here at Folded Wing like their tea, let us know your perfect cuppa on Twitter at @FoldedWingUK