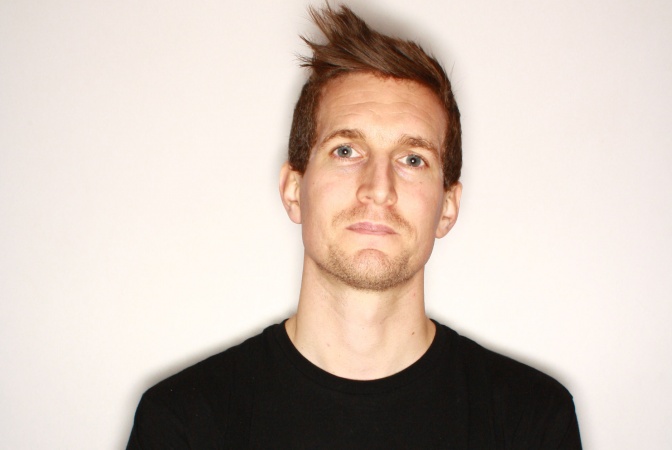 Welcome to The Listening Post, where each week we get an insight into the radio listening habits of a guest contributor. Once each person has made their picks, we ask them to nominate someone for the following week's Listening Post...
Last week Dave Cribb, a producer for networks including Radio X and BBC Radio 4 provided us with his listening highlights. They included the 'Beef And Dairy Network' podcast, 'Here's The Thing' with Alec Baldwin and 'How My Sister Said Goodbye' on BBC Radio 4. You can view his full selections here.
Dave has nominated BBC Radio 1 producer Chris Sawyer to provide this week's Listening Post. Chris recently became producer of 'The Matt Edmonson show', Saturday and Sundays 10am - 1pm. He was previously assistant producer for Nick Grimshaw and Scott Mills.

Check out Chris' selections...
Read more
Goodbye Sir Terry
1. Desert Island Discs: Sir Terry Wogan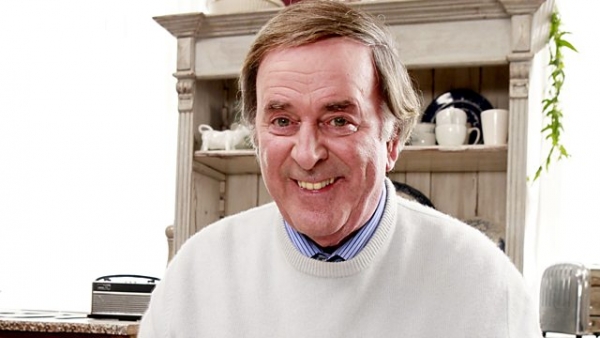 "It seems only 5 minutes since the week of Children In Need 2014 when Nick Grimshaw and Fearne Cotton returned to the Radio 1 office each day with more hilarious anecdotes of working with Sir Terry rehearsing for the live TV show. Terry is a genuine inspiration to so many current Radio 1 presenters, despite having been on air here 20 years before many of them were born. This archive episode of Desert Island Discs contains the insight that each morning he'd arrive at his Radio 2 show with up to 500 emails from listeners which he describes as his material. I think we've all learned from Terry that the stories you find in your listeners' texts, emails and tweets will almost always be far funnier than any feature you could concoct in the office. I was on air with Matt Edmondson as news of his death emerged on Sunday. Some of our listeners had no idea, until Matt told them, that Sir Terry was the original Graham Norton on Eurovision, let alone that he'd presented a breakfast radio show for 28 years. Hopefully we sent some young listeners away to look up his classic moments on YouTube."
>> Listen here
Running motivation
2. Zombies, Run!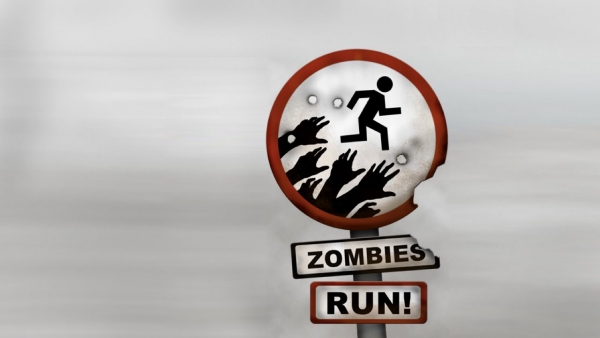 "I'm sure you could write an incredibly dull blog about whether a running training app can count as radio. But quite honestly, who cares. Especially when the pitch for the app is this: go out running and if you feel yourself slowing down, this app will chase you with the sound of zombies who want to eat your brain. I downloaded the app because it sounded like a fun thing to talk about on air as Greg James trains to do five triathlons in five days for Sport Relief. It turns out it's actually quite good! The app gives you an entire audio drama based in a future world where the zombies are taking over. The acting leaves a little to be desired in places, but the concept is so immersive you don't really mind. By the way. We tried chasing Greg with zombie noises on air... turns out it's much less effective than chasing him with the music of Ellie Goulding. I think he's just about forgiven me for that."

>> Head here

Keeping up with the old gang
3. The Scott Mills Daily Podcast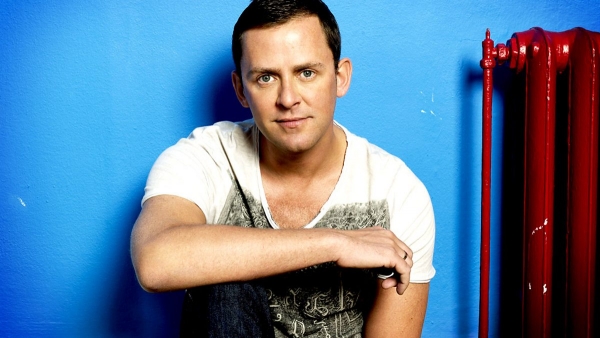 "I worked on Scott's show full time for three years and for a good while before that as a freelancer, so listening to this podcast feels a bit like phoning home to catch up with the family. When I was on the show we'd get near-Wogan numbers of emails from listeners suggesting clips for Innuendo Bingo and I genuinely miss the hours I'd spend watching the weirdest TV shows and local radio programmes waiting for some large melons or a chef boning a duck. Scott's classic features continue and are now complimented by more and more listener phone calls which allow Scott and his co-host Chris to talk about everything from Rita Ora's lost knickers to the perils of going out with your dentist. The show's sounding just about the best it ever has and is still the standard so many other music entertainment shows hold themselves too."
>> Listen / Download here
Half an hour to save the world
4. The Biggest Story In The World Podcast from The Guardian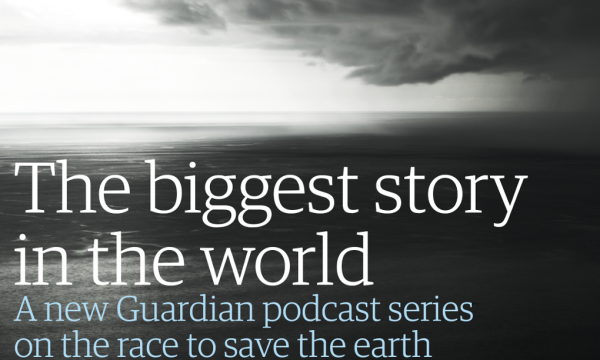 "The view of almost all scientists is that we're not far off destroying the planet, so the question really is why I've only made this podcast number 4 on my list. The series is a little out of date now because it tells the story of The Guardian's battle to influence the debate around climate change in the run up to the Paris climate conference last November. The science and the debate is still hugely relevant though, and I think this podcast did a brilliant job of educating us all about it. It's presented by the compellingly listenable Aleks Krotoski and chooses to follow as its core thread Alan Rusbridger's fight to make a difference one last time before he steps down as the paper's Editor. It doesn't shy away from the fact it's a product of the London media bubble, which makes it all the more honest and insightful, and is why I've highlighted it on this blog!"
>> Listen here
Another Hero
5. Peter Allen - 5 live Daily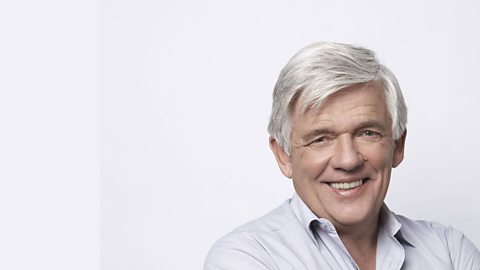 "You might expect me to pick Hamish and Andy or Ryan Seacrest as another inspiration here, and I do listen to all those usual suspects to keep up with music entertainment radio around the world… but the truth is, when you've spent all day immersed in the hardcore world of celebrity gossip and pop music shallowness, in the evening you often want to kick back with a causal bit of heavyweight news. The first radio I listened to was 5 live in the car with my parents and the voice who always cut through was that of Peter Allen. To this day, a really big news event doesn't feel like it's actually happened until I've heard Peter reporting it. His relaxed yet authoritative tone, and his ability to ask the common sense question, sometimes as doggedly as Paxman, without ever becoming aggressive or irritating, makes him one of the very best journalists in the business, and also a warm, relatable radio presenter, all at the same time."
>> Listen here
Next Week's Listening Post:

"Dave Cribb nominated me last week to mark our 10 years of friendship and a decade since we met each other at URN in Nottingham. What a gift! He suggested I nominate Radio 1's Ian Chaloner who was also part of that student radio set in Nottingham, but he's out on the road all next week doing an OB a day from 5 cities as he follows Greg's Sport Relief challenge. So I vote we leave him to it for this week and instead nominate someone who proudly skipped University altogether and now works on a pretty dream job picking and programming the music on Annie Mac's Radio 1 show. Over to you, Jacob Rickard!"
Check back next week for Jacob's selections...