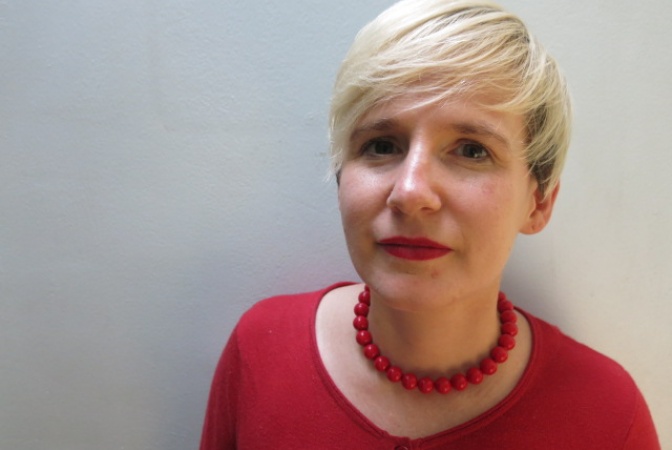 Welcome to The Listening Post, where each week we get an insight into the radio listening habits of a guest contributor. Once each person has made their picks, we ask them to nominate someone for the following week's Listening Post...
Our previous Listening Post was provided by Devon Taylor. Devon works on Millennial and The Allusionist and used to run the fantastic pod review site The Timbre. Check out her choices here.
Devon has nominated American producer Ann Heppermann to provide our latest Listening Post. Ann's work has appeared on some of the best U.S. podcasts, including This American Life and 99% Invisible. She currently runs The Sarah Awards, produces the fiction podcast, Serendipity, and teaches audio fiction and narrative journalism at Sarah Lawrence College.
Check out Ann's recommendations below...
Read more
Joe Frank Doesn't Need Your Witty Title
1. Joe Frank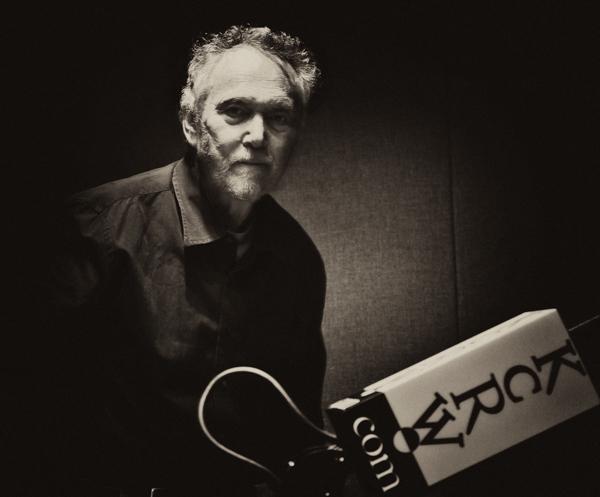 "I remember where I was when I first heard Joe Frank's work. It was late at night, of course, and I was driving along I-17 in Arizona. I was passing through an ecotone, which is where two environments meet (or kiss if you're a romantic). Anyways, Joe Frank's voice was coming out of the radio and I was hooked. I didn't know who this guy was or what was happening. All I knew was that I loved the world he had created for me and that I could listen to him forever. Joe Frank is a spirit guide for audio fiction. Listen and join the cult."
>> Listen here
Late Night Call In Radio Purgatory
2. A Twilight World of Ultimate Smoothness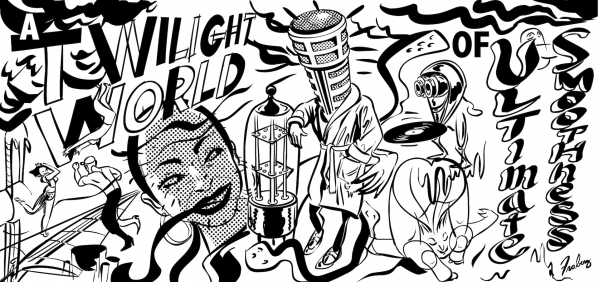 "I love the Twilight World of Ultimate Smoothness series. It feels like a cross between Coast to Coast and WKRP in Cincinnati when it was hosted by the forever cool DJ Venus Flytrap. The sound and the story feel like they're just washing over you in real time. It is produced out of Los Angeles by Dave Wilcox who writes it along with Johanna Hyman. They do a much better job of explaining the story line than I do, so I'm just going to copy and paste it here..."
"Faced with anemic ratings, declining ad revenue, and weary management, Greg goes all-in on a promotion he's convinced will revive his show: a star-studded, weeklong cruise along the coast of Canada. But getting listeners onboard proves more challenging than anticipated — especially when the acolytes of a musical icon infiltrate Greg's show with a mysterious agenda of their own."
>> Listen here
Expanding how you think about opera & radio dramas
3. Experiments in Opera's Radio Drama Series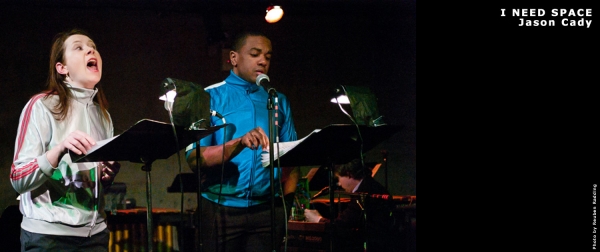 "I'm the kind of person who gets a dopamine rush from pushing boundaries and am drawn to sounds that some people might find challenging. There's this cool experimental music company here in New York that last year put on a series of "Radio Operas" which expanded how you think about opera and radio dramas. One story has Thomas Paine, sung by the inestimable Joan La Babara, cursing up a storm while in another drama a couple breaks up on their way to Mars. There are six "radio operas" and they all play with narrative form and sound. They're all different but equally awesome."
Laugh, cry, think, question and feel, feel, feel
5. Another Round with Heben and Tracy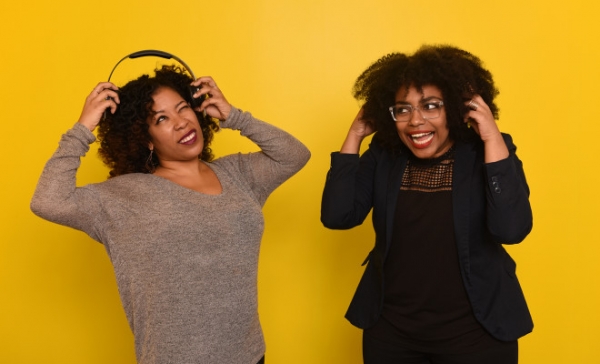 "Heben Nigatu and Tracy Clayton have been my best friends for the past year, but they don't know it. They are fucking smart as hell, introduce me to the coolest people, and take no bullshit. I love them so, so, so, so much. They aren't afraid to ask difficult questions, particularly of famous politicians, which another reason I totally love about them. They make me laugh and cry and think and question and feel and feel and feel. I will follow them anywhere."
>> Listen here
You Are (What You Know) What You Eat
5. Gastropodcast
"Don't worry, Gastropod is NOT an annoying foodie podcast. It's a smart and utterly delectable take on the history, science, and technologies of the food we eat. Hosts Cynthia Graber and Nicola Twilley talk with all kinds of food sciencey, cool people. My favorite is the episode "Savor Flavor" which explores the unexpected and ridiculously nerdy cool history of artificial flavors. Did you know that fake grape flavor doesn't taste like the grapes you buy at the store? You do now! It will blow your ears and your tastebuds."
>> Listen here
The Next Listening Post
"I nominate Veralyn Williams who is the producer of Slate's new podcast "Represent" with Aisha Harris."
Keep an eye on our Twitter for Verlyn's Listening Post soon...