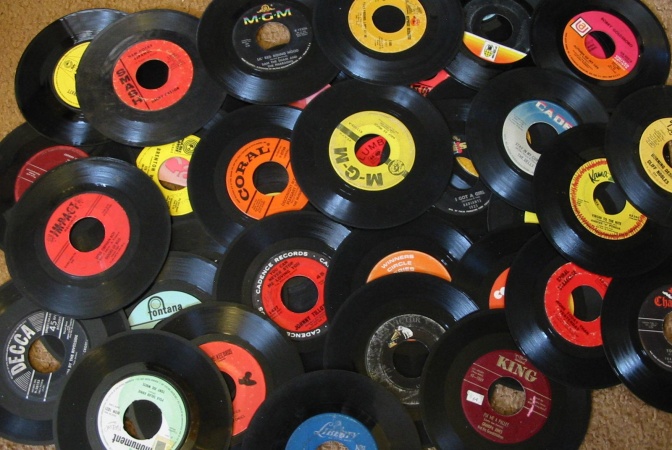 For this month's chart we thought we'd keep it simple and ask each of the team to pick a track from their favourite album of the past few months. Share your recent favourites with us at twitter.com/foldedwinguk
Read more
Karen's choice: D'Angelo - 'Black Messiah'
"This was the quickest I've ever picked anything for a Folded Wing chart, after waiting for 14 years, D'Angelo is back and totally worth the wait! A killer line up of musicians as usual, if you have not listened yet go and buy it right now!"
Jim's choice: Panda Bear - 'Panda Bear Meets The Grim Reaper'
"We interviewed Noah aka Panda Bear at the end of last year for a Fireside Chat show for Red Bull Music Academy Radio and not only was he a very nice guy, he was wearing a SERIOUS pair of Clark's shoes (that my wife very kindly got me as a Xmas present!). Love the new album... Beach Boys meets King Tubbys meets Aphex... all swimming in the beautiful psychedelic technicolour sea world of Panda Bear. Good videos too!"
Pete's choice: Little Comets - 'Hope Is Just A State Of Mind'
"This record is just perfect, it's a proper DIY affair, funded by their fans on Pledge Music and parts were even recorded on the stairs in their house. The lyrics throughout are beautiful and very politically charged, ranging from songs about the Beer & Bingo tax to violence against Women. The harmonies between the three of them are stunning and perfectly balanced with the music. The band has written a blog about each song on their website too, well worth checking out."
Lucy's choice: Björk - 'Vulnicura'
"This year I've been struggling to listen to anything apart from the new Björk album, 'Vulnicura'! I've always hugely admired and respected her as a musician and producer but this is the first record of hers that 'clicked' instantly with me when I heard it and I've become quite obsessed with it. My favourite track is 'Black Lake' - it's a 10 minute epic that goes through so many changes and movements, it's like a beautiful mini-symphony."
Matt's choice: Kendrick Lamar - 'To Pimp A Butterfly'
"Loved his last album - brilliant lyricism, production and story behind it. The new record is doing a fine job standing up to it after having played it just a few times! A terrific, well kept surprise, landing a month early."