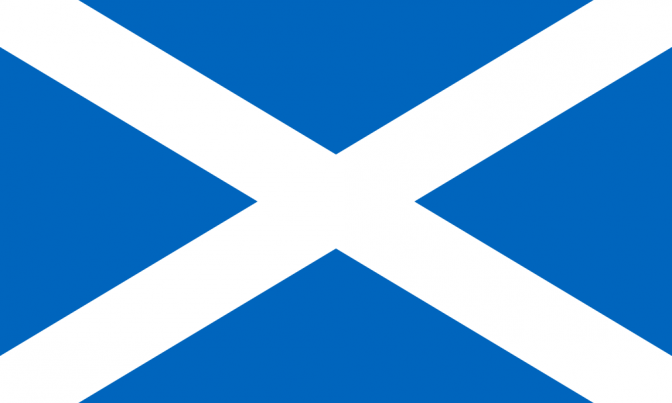 So there we have it, Scotland has decided to stay part of the Union! So for this week's blog we thought we should celebrate by sharing some of our favourite Scottish musicians and bands. Share yours with us at Twitter.com/foldedwinguk
Read more
Jim's Choice - Cocteau Twins

"I fell in love with the Cocteau Twins when their 'Heaven or Las Vegas' album came out in 1990. I played it to death, and then bought loads of their other records. It's the perfect music to go to sleep to. This is a beautiful live performance from the very end of their career, with a track from their final album 'Milk and Kisses' from 1996. Not much you can say about it really... as beautiful as music gets."
Karen's Choice - King Biscuit Time
"I think I would have to go for King Biscuit Time! I love everything Steve Mason has done, but KBT has to be my favourite and this track, taken from his album 'No Style', is one of his best."
Andrea's Choice - Withered Hand

"I love Withered Hand. Technically he's from England but he's lived in Edinburgh for ages and was involved in the Fence Collective so I think that counts. He got a vote in the referendum in any case! His lyrics are genius and the new album is brilliant and came out on beautiful gold vinyl. The best track from it is also the first single 'Black Tambourine.'"
John's Choice - Boards of Canada
"Although I was a little underwhelmed by their last album, I'm a big fan of Boards of Canada. They really are one of the most important electronic acts of the last 30 years and when I first got into them in the late '90s, with the exception of Bola, there wasn't anyone out there making electronica this beautiful. This particular track is a cut taken from a record they released on Skam in 1996. It got played a lot, winding down at the end of a night, back in the day."
Pete's Choice - Frightened Rabbit
"This was tricky, most of my favourite bands are actually Scottish: Arab Strap, The Beta Band, Admiral Fallow, but I've gone with Frightened Rabbit. I remember just totally falling in love with their album 'The Midnight Organ Fight' just before I went to University, this track 'Poke' in particular stood out. Everytime I get to the last two verses I'm on the verge of tears!"
Lucy's Choice - Edwyn Collins
"My favourite Scottish musician has to be Edwyn Collins. Not only do I love his music (both solo and with Orange Juice) but also he's such a remarkable man. His recovery from the near-fatal brain haemorrhage he had in 2005 has been truly inspiring and while his speech and mobility are still affected, his singing voice is still as wonderful as it ever was. I was lucky enough to see him live a couple of years ago; it was such an amazing gig. Really looking forward to the documentary that's coming out about him too."