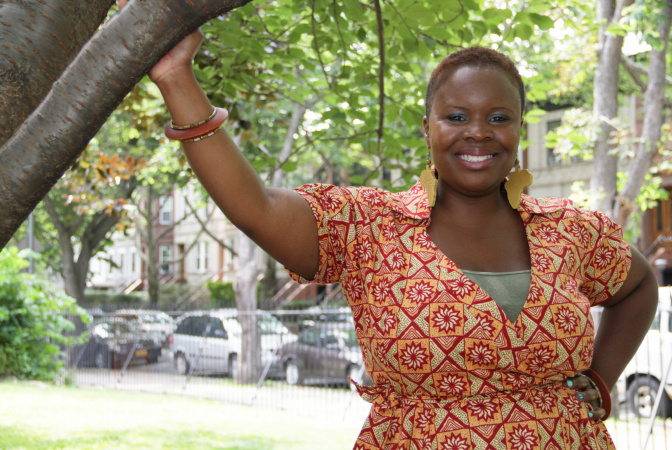 Welcome to The Listening Post, where each week we get an insight into the radio listening habits of a guest contributor. Once each person has made their picks, we ask them to nominate someone for the following week's Listening Post...
Our previous Listening Post was provided by American producer Ann Heppermann. Ann is the founder of The Sarah Awards, an initiative to celebrate and reward radio drama for the 21st century. She is also host of the podcast "Serendipity". Check out her selections here
Ann has nominated Veralyn Williams to provide our listening highlights. Veralyn is an award-winning Journalist who has been tackling questions on identity, social norms, and community since she picked up her first microphone in 2004. Currently, she is managing BrooklynDeep.org, an online platform documenting neighborhood change in Central Brooklyn, producing podcasts for Slate.com, and is working with WNYC's Radio Rookies, to produce their own stories. Through all of her endeavors, she aims to give a voice to perspectives that are often forgotten in the media.
Check out Veralyn's recommendations below...
Read more
A passion project
1. Represent
"Last May I got an email from a radio listserv I belong to - subject: Podcast producer opp. I wasn't looking for a job, but I opened anyway. And as I read about a new show that would focus on film and television created by, for, and/or about frequently underrepresented or misrepresented groups - namely, people of color, women, and LGBTQ folks - I literally stopped breathing for at least a 5 seconds. It was a if someone asked, 'what does Veralyn already spend her time thinking about? Ok, let's make THAT a show'. Well in July, Represent, hosted by Slate Culture writer, Aisha Harris, launched. And yes - I'm producing it."
"Bi-weekly Aisha is joined by a different guest co-hosts to chat up the latest pop culture news, and then she goes into an in-depth convo with someone in the industry - from actors to writers to directors - about what they do and how they do it. So far she has talked to actor, comedian, and filmmaker Robert Townsend about his 40+ years in Hollywood and to Equity director Meera Menon about depicting women on screen."
Laugh at petty jokes and think deeply about life
2. Friend Zone podcast
"When I want to laugh at petty jokes, but also think deeply about my life, I turn to the Friend Zone podcast. Hosted by three actual friends - Dustin Ross, HeyFranHey and Assante. The three of them are creatives living in NYC, who talk about everything from finding your own voice in the age of 'call-out culture' on social media to dealing with imposter syndrome throughout your career. And their "Health & Wellness" segment is my favorite part of the show. This is when HeyFranHey challenges us to sleep better, use natural beauty regiments, reflect on moments of gratitude by writing them down, and use the rubber band challenge to stay positive."
"We are all complicated people. I personally can binge watch a whole season of 'The Real Housewives of Atlanta' and then read Bell Hood and Janet Mock in the same week. And on the this podcast, I see that complexity that lives in me - reflected back. Also, I recently attended a live taping of their one-year anniversary show, and it was so clear that their respect and love for their friendship circle was 100% genuine, which makes want to listen even more."
>> Listen here
Learn something new and be inspired
3. Girl On Guy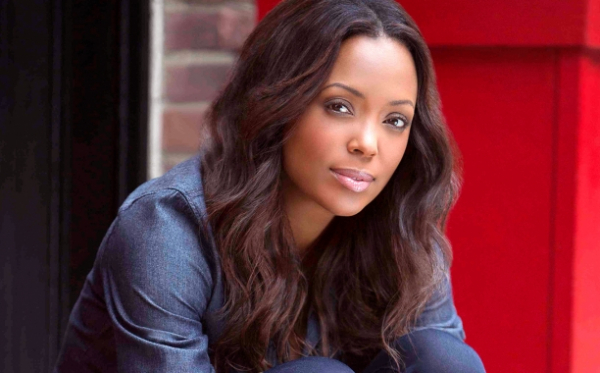 "I've written before about my love for comedian/director/actor, Aisha Tyler's one-on-one interviews with mostly comedians and actors you know from 'that' TV show/movie/drunk-night-out. And it's still in my top five. This show recently went from weekly to monthly - and it's true what they say about absence and the heart. I have been listening to Aisha Tyler's engaging, 'let's start at the beginning' interviews for years, but her recent conversations with Sheryl Underwood (part 1 / part 2) and Viola Davis are peek 'what's great about this show.' Whether I know very little about her guest or admire their work greatly - I always walk away learning something I didn't know before and being absolutely inspired."
>> Listen here
Two extremely funny ladies
4. Two Dope Queens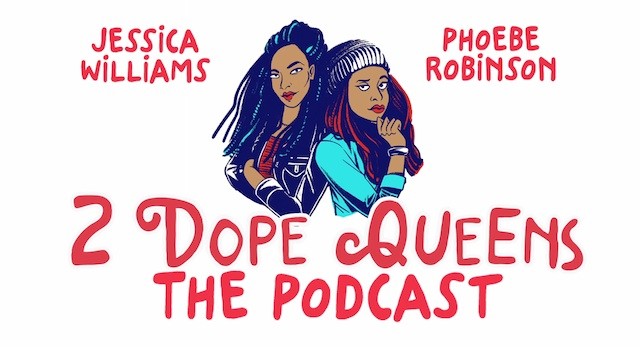 "Jessica Williams. Phoebe Robinson. What more needs to be said? On Two Dope Queens you get to hear from two extremely funny ladies who speak their truth at all times. It's great to hear women, black women, speak freely about their sex lives, hair (which should NOT be touched), and childhoods experiences - while also reflecting on problematic 'classics' like Pretty Woman. And I haven't even mentioned the fact that you also get to hear from comedians, who are mostly of colour and/or Queer!"
>> Listen here
Cut through the political noise
5. NPR Politics Podcast
"It's an election year. And if you're a podcast junkie like me, you probably subscribe to at least six political podcasts. And three of them probably have 'Trump' in the title. Personally I've been finding it hard to cut through the noise, and simply get the facts. Well, during the democratic and republican conventions, NPR's Political podcast definitely stood out in my podcast feed."
"Everyday, for two weeks - some combination of NPR's host/campaign reporter Sam Sanders, White House correspondent Tamara Keith, political editor Domenico Montanaro, and editor/correspondent Ron Elving - told me everything I needed to know about the convention the night before. And basically, they earned my trust."
>> Listen here
The Next Listening Post
"John Asante is an Associate Producer for WNYC's The Takeaway. In his "spare" time, John hosts Play It Back, a podcast about music discovery; recounts deeply personal stories at open mic storytelling shows like The Moth and tries to play his favorite songs on a ukulele."
Check back next Friday for John's selections...