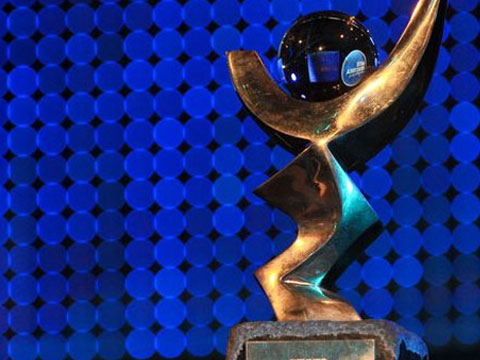 The 2014 Barclaycard Mercury Prize nominations were announced this week and, as always, it's provoked a great deal of debate within the music industry.
Read more
You can see a full list of nominees here if you haven't already. It's an interesting list; FKA Twigs' LP1 is currently the bookies' favourite to win, though we think Kate Tempest has a pretty good chance too. It's great to see both GoGo Penguin and Polar Bear on a list that normally only gives a token nod to jazz, too. What do you think of the list? Who's your favourite to win? Get in touch on Twitter @FoldedWingUK.
It's a list that's never going to please everyone every year which is why there's always a healthy amount of debate around the nominations. So, for the blog this week we've decided to honour our favourite records of the past year that, for whatever reason, didn't end up on the list. While there's always some amazing talent to be found amongst the nominations, it's still important to celebrate what's going on outside of it too! So here's Folded Wing's alternative Mercury nominations.
Karen
Fatima - Yellow Memories
"This year I'm pretty happy with the Mercury shortlist - there's definitely enough jazz! I'm particularly excited that Polar Bear have got their second nomination (the last one was for their 2005 album 'Held On The Tips Of Fingers') as well as GoGo Penguin.
GoGo Penguin's album v2.0 is actually my second favourite album of the year so far but the album that has completely blown me away is Fatima's debut solo album Yellow Memories!
It's such a beautiful album that it's actually hard to put into words how much I love it, from the twinkling childlike sounds of 'Family' to the heartfelt 'La Neta', one of the best tracks of 2014.
I'm so excited for what comes of this lady and after seeing her at The Jazz Cafe this year I have confidence she'll be selling out stadiums as she grows! And the Eglo Records house band that she plays with are amazing! Eglo smashing it as always!"
Jim
Nat Birchall Quintet - Live in Larissa
"Nat Birchall and band on FIRE in the Duende Jazz Bar in Larissa, Greece. Not just a beautiful, incredibly warm sounding record full of deep spirit-lifting music, but a beautifully packaged gatefold double LP with lovely artwork too. In years to come, this will be one of those classic records that generations of music lovers keep coming back to. Sounds particularly good on a Sunday night in my kitchen."
Andrea
Martha - Courting Strong
"Courting Strong by Martha is an album that ticks so many boxes for me and I would like to think that if the panel who make the Mercury shortlist were even vaguely interested in pop punk, they would think the same. The record is amazing, their live show is loads of fun, they're from the North East and they have a beautiful old boxy car on their album cover. Winning on every front."
Sandie
Ed Sheeran - x
"I love him, such a talented boy!"
John
Verb T - I Remain
"Alongside Kate Tempest's album, this was one of my favourite hip hop LPs of the last year. Really like Verb T's style - intelligent, witty and self deprecating. Bit of a breath of fresh air, when a good chunk of UK hip hop and grime seems to have absolutely nothing to say. Love the video to this track...."
Pete
Beans On Toast - Giving Everything
"I wasn't expecting this to get nominated, but it is probably the album I have listened to most in the last 12 months. It came out last December and it's just full of brilliant, simple, witty folk songs. I really love the way Jay writes songs, just him and a guitar, saying exactly what he thinks. The album touches on everything from American conspiracy theories to Jay's post-festival blues! My favourite track on the album is called 'Harry's In A Helicopter' , which is all about Prince Harry, maybe don't watch the video if you are a fan of the Royal Family! There isn't an album version on YouTube, but here's a version he did in a session last summer."
Lucy
Rustie - Green Language
"Thinking about this list has made me realise how little British music I've listened to this year - my most played artists are 90% Scandinavian! Must do better with the Brits next year. Having said that my money's on the Kate Tempest record - it's a fascinating, genre-defying album that demands your full attention and draws you into the lives of the characters she's created. Outside of that I've been listening to the new album from Scottish producer Rustie a lot - it's a really fun record with loads of pop sensibility. There's an intelligence, warmth and self-awareness to his production that you don't find a great deal of in this sort of music. This collaboration with Redinho is brilliant."