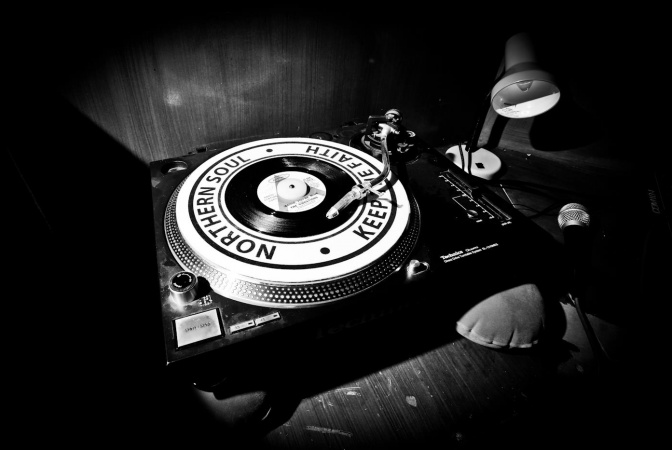 After being rejected by numerous film distributors, 'Northern Soul', the debut film from photographer Elaine Constantine, is fast becoming a major box office hit. For this week's blog we've decided to celebrate the film's release by sharing our favourite things from 'up North'... and also mention that this Christmas look out for a special Folded Wing-produced Northern Soul programme on the radio!
Read more
The success of the 'Northen Soul' film, along with the continued popularity of Northern Soul events around the country, prove that the UK is well and truly 'keeping the faith'.
So for this week's blog we're celebrating Northern culture by picking our favourite things from 'oop North', including food, places and of course music...
Karen's Choice:
"I went to University in Leeds and it opened me up to so much music, especially Northern Soul.
I used to spend most of my week nights at a brilliant night called 'Move On Up' at The Underground and
the majority of my weekends at The Faversham, Wardrobe and Hi Fi Club (basically wherever the hip-hop was!). Leeds is still to this day, one of my favourite places in the UK to go out and DJ.
Al Wilson's 'The Snake' is a classic track from those times - it used to be played at 'Move On Up' every Wednesday night without fail!"
Jim's Choice:
Holland's Steak & Kidney Puddings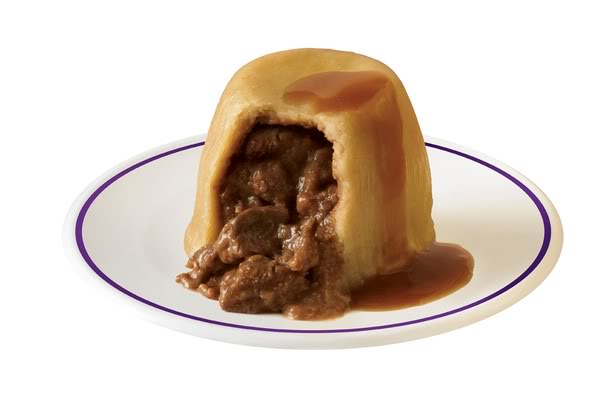 "My wife is from Blackpool and each time we go up there we come back with a big bag of frozen Holland's Steak & Kidney Puddings. Best served with chips, peas and lots of English mustard. One of the big supermarkets has recently started stocking them so they're now available down south too!"
Pete's Choice:
Macclesfield
"My favourite thing about the north is my hometown of Macclesfield. Living there for most of my life I can say that I'm a very proud Maxonion! And yes it is a bit rubbish but that's why I love it. Once voted the least cultural borough in Britain, Macclesfield is the home to Joy Division, Hovis and Peter Crouch... you're welcome world! Let's also not forget it was once the biggest producer of finished silk! If all that wasn't enough The Rock supports Macclesfield Town FC!"
Lucy's Choice:
Northern Beaches

"It's something that often goes a bit uncelebrated because the north of England isn't the most popular beach holiday destination but the coastline, particularly along the north east, is pretty much all spectacular. Golden sandy beaches, amazing waves and pretty epic dramatic storms too. Us northerners are hardy types too so you're pretty likely to see someone in the sea whatever the weather! And you'll always be able to warm up with the best fish and chips in the country..."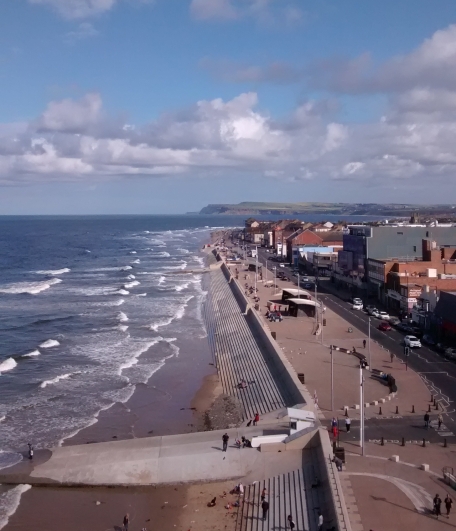 Alex's Choice:
The Stottie
"Stodgy, flat and round the Stottie is a North East delicacy. The perfect Stottie is roughly the size of your head, slightly sweet to the taste and should bounce if you drop it (it's name coming from the word 'stott', Geordie for 'to bounce'). Stuff it with your favourite filling (ham and pease-pudding being the traditional option) and you've got yourself a contender for the North's most heroic sandwich."
Matt's Choice:
Plan B - 'Stay Too Long'
"I've gone for a bit of a contemporary take on Northern Soul, courtesy of this track from the not-so-Northern Plan B. This track comes from his brilliant album 'The Defamation of Strickland Banks', which is entirely inspired by the genre and I've chosen this song in particular because the video features some essential soul dancing to boot!"
As mentioned earlier, keep your eyes peeled on our website and social media feeds for news of a special Folded Wing-produced Northern Soul programme on the radio this Christmas...