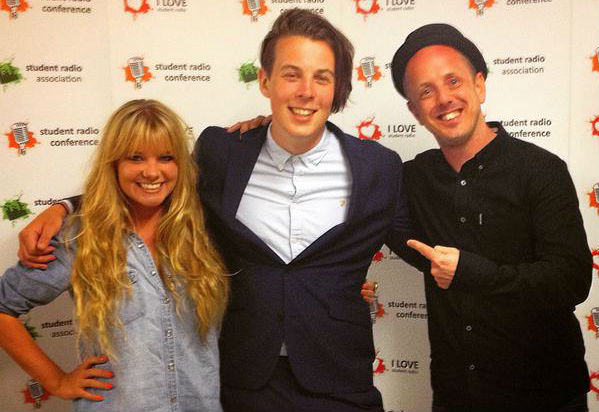 After six months of presenting and producing their own versions of our globally syndicated show, The Selector for the British Council on their student radio stations, the winner of this year's SRA (Student Radio Association) Selector Radio initiative was announced last night as part of the 'I Love Student Radio Awards' at the Student Radio Conference in Exeter.
And the winner is...
Read more
After much deliberation by team members at Folded Wing, the British Council and Ibero 90.9 FM, of the entries submitted from our six students, Goldierocks (who presents the main Selector show) and Phil Catchpole from the British Council last night announced that Ross Buchanan from Smoke Radio, University of Westminster is the winner of this year's initiative. Big congatulations Ross!
As his prize for winning, Ross will spend a week at The Selector's sister station Ibero 90.9 FM in Mexico City to work with The Selector team out there.
We'd like to say a very big thank you to each of the six students who took part in this year's SRA Selector, the standard of your entries made it very hard to select a winner! We wish you all the very best for the future.