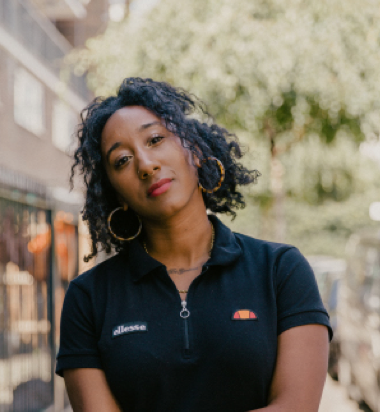 The Selector has been championing new British music since 2001 and we are proud to say that we've been producing it for the past 9 years!
As we move into our 10th year of production, we make way for a new presenter to come in and take the reigns. Selector Radio is now in the trusted hands of the one and only Jamz Supernova! Being a highly regarded DJ, Future Bounce curator, and BBC Radio 1Xtra presenter, she'll be able to delve deep into the underground music scenes across the UK and deliver them to you in a fresh new format.
"Having been a part of and witnessed the amazing work that the British Council do around the world, I couldn't be more thrilled to be the new presenter of Selector. I'm deeply passionate about the music we produce here in the UK and it's never been a more exciting time to showcase the next wave of artists on a global scale."
Jamz Supernova makes her Selector Radio debut, which you can listen to here, with an interview of Pussy Party club night boss Rosie Parade, who she met on a British Council trip to South Africa. It's definitely not one to miss!
All of us here at Folded Wing and the British Council are so pleased to welcome Jamz Supernova on board and we are excited to hear what she brings to Selector Radio.