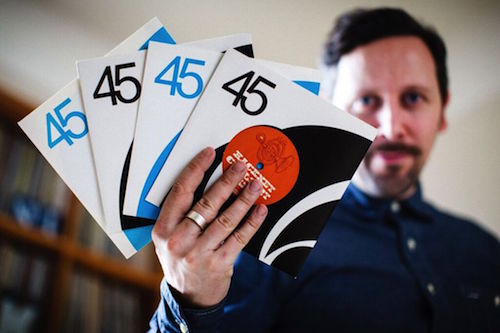 Welcome to The Listening Post, where each week we get an insight into the radio listening habits of a guest contributor. Once each person has made their picks, we ask them to nominate someone for the following week's Listening Post.
Our previous Listening Post was provided by DJ Anne Frankenstein. Anne is a funk, soul and disco DJ, presents a radio show called 'The Honeydripper' on Resonance FM, sings with the Gene Dudley group for indie label Wah Wah 45s, and is also the host of our new podcast Adventures In Sound. You can view her recommendations here.
Our next Listening Post is provided by Dom Servini. Dom runs the independent record label Wah Wah 45s, presents his own monthly radio show as well as the Wah Wah Radio Show with label partner Adam Scrimshire on Soho Radio, and is an internationally respected DJ.
Check out his recommendations below...
Read more
Mind Blowing Marathon Radio
1. The Do!! You!!! Breakfast Show w/ Charlie Bones (NTS)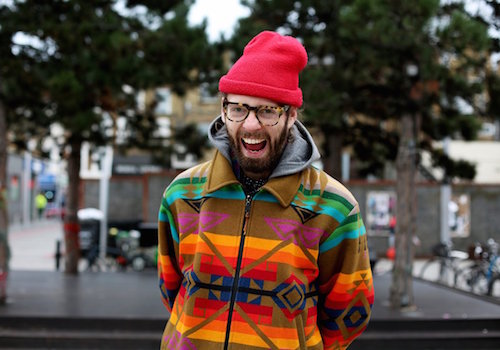 "For three hours every weekday, Charlie Bones blows my mind. Somehow this presenter - a man who makes Shaun Keaveny seem a little bit uptight - combines humour and irreverence with some of the finest, and often most obscure music I've heard. That's fifteen hours of genre bending tunes every week! Charlie's shows are unpretentious and sometimes hilarious, going off on rambling tangents about Dalston's best kebab shop whilst using his trademark mic-echo to sign off from every episode. That boy has stamina."
>> Listen here
Shazam-a-lot Radio
2. Worldwide FM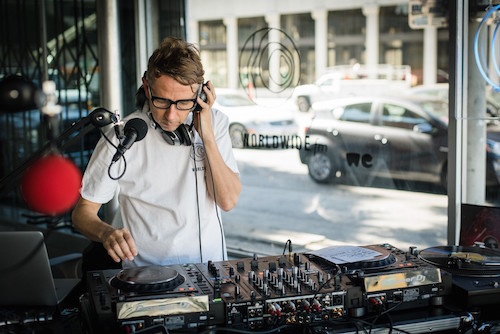 "Gilles Peterson's online radio station broadcasting out of Stoke Newington, North London, with a plethora of international shows from LA to Paris to Tokyo has been something of a revelation. Only officially nine months old, its quickly finding its feet with, as you would expect, an eclectic collection of DJs and tastemakers ranging from the mildly ramshackle to the super-slick - I was lucky enough to be asked to present a show myself on the station late last year (have a listen and decide whether my show was the former or the latter). Since it first came on the air, the Worldwide FM and the Shazam apps on my phone have been in constant contact."
>> Listen here
Higher Education Radio
3. CKUT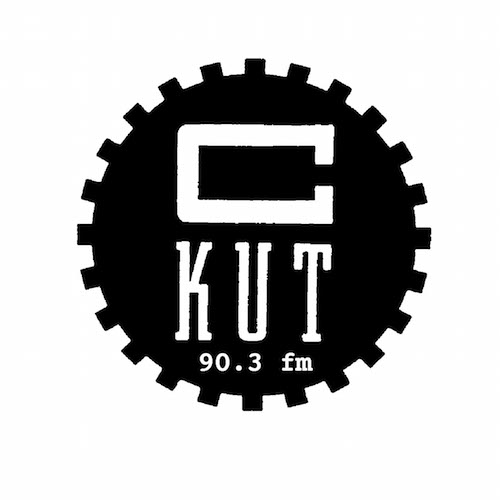 "Montreal's McGill University is something of an institution - quite literally, as it is its very own community radio station, CKUT, that relies on funding drives and special projects to maintain its existence. It's political, often a bit subversive, and a regular listen for me when I want to hear a more coherent voice coming out of North America - plus, with The Goods, it has one of the most educational and inspiring black music shows on the airwaves."
>> Listen here
Welsh Rabbit Radio
4. Cerys Matthews on BBC 6Music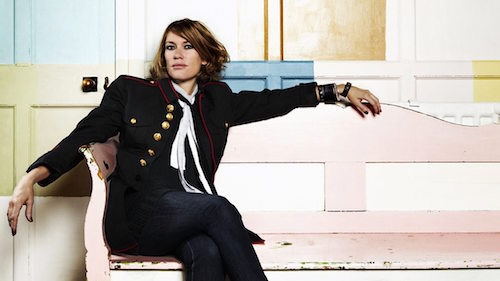 "I bloody love Cerys Matthews. With a truly global outlook on music, a penchant for reading poetry on the air, and that sultry Welsh accent, she's the perfect accompaniment to a Sunday morning fry up. Once again, she's another DJ who's constantly opening my ears to new, international sounds. I might have tiny little bit of a crush on her too."
>> Listen here
Velvet Toned Radio
5. The Arsecast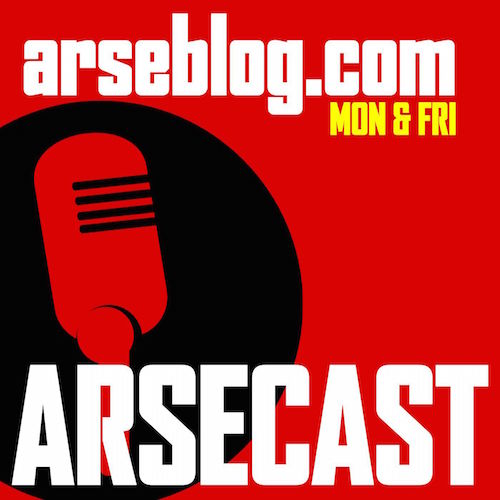 "Away from music, one of my other passions is watching twenty-two millionaires chase an inflated piece of vulcanised rubber around a large patch of grass. And as much as I love the game and my local club, Arsenal, I do find football pundits and commentators incredibly tedious. The Arsecast is something different though. Put together by Andrew Mangan, a man who describes himself as "a writer, podcaster, voice-over artist and ace flintknapper", it runs alongside The Arseblog, which the velvet toned Irishman writes every single day of the year from somewhere near Dublin. The blog's audio version is a twice weekly sideways look at Arsenal Football Club and football in general, hosted by a man whose delivery is somewhere between Wogan and Bill Hicks. Make sure you listen to every podcast until the very end though, as there's always a little post-theme tune treat in store for those who stay the course."
>> Listen here
The next Listening Post
"I'd like to nominate Dannii Evans. Dannii is the founder and director of OneTaste, a music and spoken word collective which has helped launch the likes of Newton Faulkner, Jamie Woon, Kate Tempest, Scroobius Pip and many more of the UK's most talented underground artists."
Keep an eye on our Twitter for Dannii's post next week...