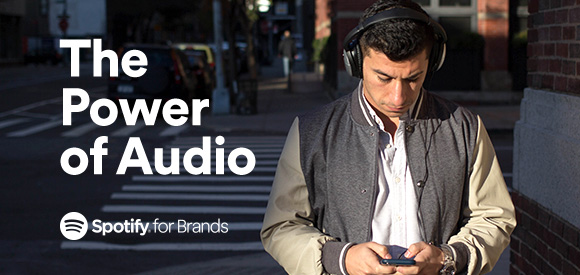 02 March 2017, Posted in:
Press
Spotify for Brands have launched a new campaign called The Power of Audio - a guide to moments-based marketing for a mobile-first world. CEO Karen P was part of the collection of industry experts involved to give their valuable opinions on what the future holds for audio.
Read more
Split into three chapters, the campaign explores how we consume audio and how it can be a powerful tool for marketing purposes, with insights agency Crowd DNA carrying out the research on behalf of Spotify.
Chapter 1 looks at The Moment: How We Listen Now.
Karen comments about the unique power of audio here: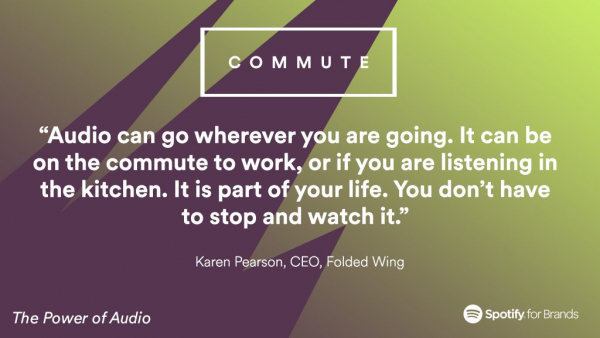 Chapter 2 looks at the impact messaging can have when it works well and Chapter 3 concludes by looking to the future.
"The most important thing for a brand is to think about the platforms where the audio content is going to live on" says Karen in Chapter 2. "How can it all fit together, how can the sound and the audio you create for a podcast also live on the video content, the website, on the advert".
Chapter 3 looks to the future of audio: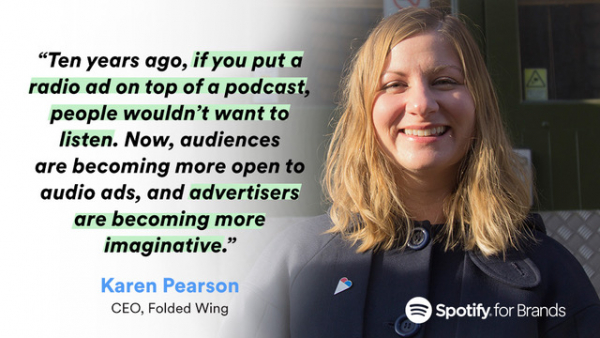 Each chapter features a video, which can be found on their website. Chapter 2's video is below, featuring Karen chatting in our new studio at The Premises!
For more information as well as the option to download each chapter, head to the Spotify for Brands website.