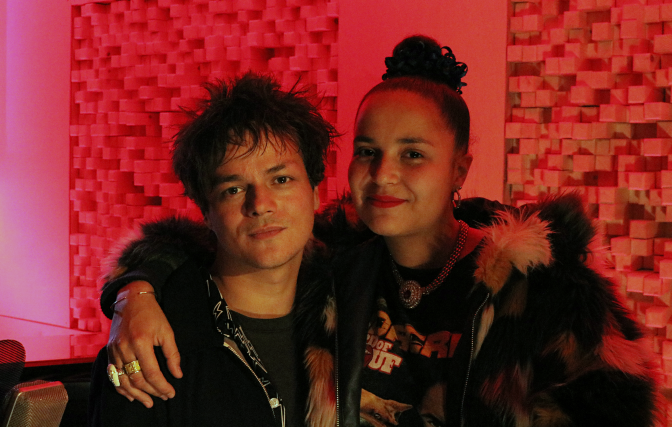 It's officially Christmas - you can now watch Jamie Cullum perform 'Have Yourself a Merry Little Christmas' with the amazing Fatima and Sam Crowe on piano via BBC Radio 2. We hope it gets you in the mood for the festive season.
Read more
The session was filmed at our new home - The Premises Studios in Hoxton. Quite a fitting environment as The Premises has 30 years of jazz history attached to it!
Jamie is a massive fan of Swedish artist Fatima - her album Yellow Memories has recently been reissued by Blue Note Records and she has a new album on its way, so we're delighted to have made this one happen!
This session marks the start of a new collaboration between Folded Wing and the BBC Visualisation team.
Jamie and Fatima also recorded some exclusive session tracks which will feature on Jamie's Radio 2 show at the beginning of 2017. The tracks were also filmed so keep your eyes peeled for the videos in the new year.
>> The video is on both YouTube and the BBC Radio 2 website now.
From everyone at Folded Wing, we hope you have a very Merry Christmas!