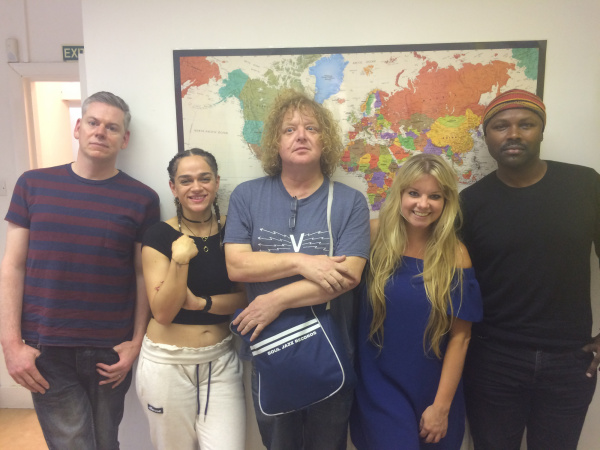 As part of the #ShakespeareLives programme run by the British Council, we have made a special edition of The Selector this week.
As The Selector is all about showcasing great British music, we are focusing on the importance of lyrical content, whilst discussing who people might be studying and celebrating in 400 years time, from The Libertines through to Girls Aloud...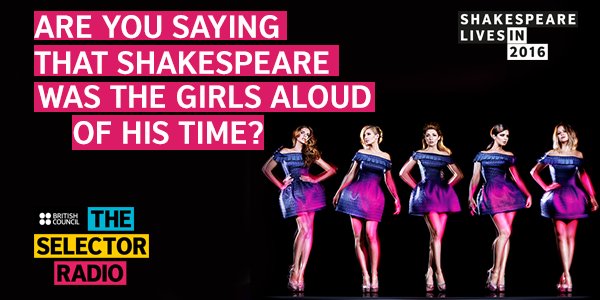 Of course, this is all about opinion and seeing as we won't be here in 2416, there are no right or wrong answers.
Goldierocks chairs the discussion and we have assembled a wonderful panel of experts to put forward their future Shakespeares; Peter Robinson (Popjustice), Debris Stevenson (Grime Artist, Poet, Teacher and Dancer), James Endeacott (Founder & Managing Director of 1965 Records) and Mr Gee (Spoken Word Poet & Presenter).
Spoken word and poetry played a big role in this week's show, you can watch a few of the poets discusssed in action on The Selector YouTube Channel:
The Selector for the British Council is syndicated to stations in 44 countries around the world. It has a combined listenership of over 4 million listeners, with sizeable audiences (400,000+) in Mexico, Poland, China, Indonesia and Ukraine.
If music be the food of love, play on!
>> Listen to the show in full here