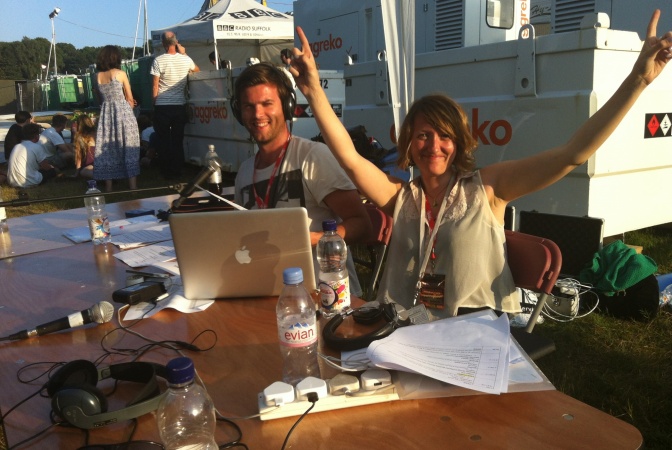 Welcome to The Listening Post, where each week we get an insight into the radio listening habits of a guest contributor. Once each person has made their picks, we ask them to nominate someone for the following week's Listening Post...
Last week Folded Wing's very own Lucy Dearlove provided her listening recommendations. Lucy's choices included Criminal, Zoe Nightingale and Millennial. You can view her full selections here.
For this week's Listening Post, Lucy has nominated Alannah Chance; Alannah is the lead producer on BBC Radio 3's Late Junction, and also works as a producer for BBC 6 Music and The Guardian.
Check out Alannah's recommendations below...
Read more
A University of the Ether
1. The Invisible College - BBC Radio 4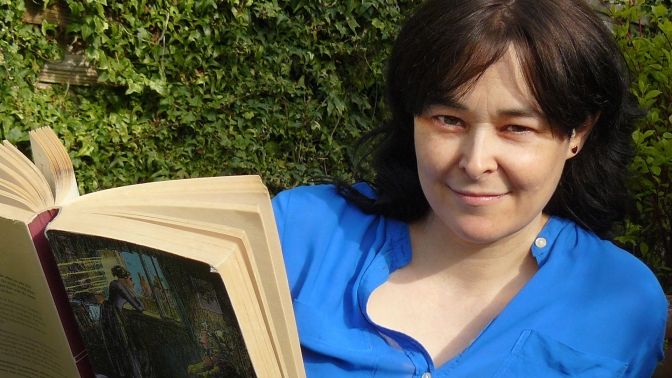 "My radio habits fall broadly into two camps. Sounds that stream straight into my ears and spin me into their cocoon and the burble of BBC Radio 4. But occasionally a programme breaks through the burble & I find myself sitting staring into the middle distance, getting steadily more late. This is one of them. The idea itself is brilliantly simple, lessons in creative writing from the literary greats, but what would be mundane in someone else's hands is spun golden by Cathy Fitzgerald. She writes with a wonderful softness and humility that masks a razor sharp intellect and easy way with words. The composition by Joe Acheson is sensitive and present without being over wrought. Susan Sontag looms out of the ether finding 'the day has pockets', Maya Angelou says she knew she was a writer when 'the word moon came into my mouth as though fed to me out of a silver spoon' and all packaged to make me almost, almost get out my notebook and pretend to be a writer too. I keep coming back to this series late at night, like a secret stash of ice cream."
>> Listen here
The podcast I most frequently try to pawn off as my own thoughts
2. The Allusionist - Please - Radiotopia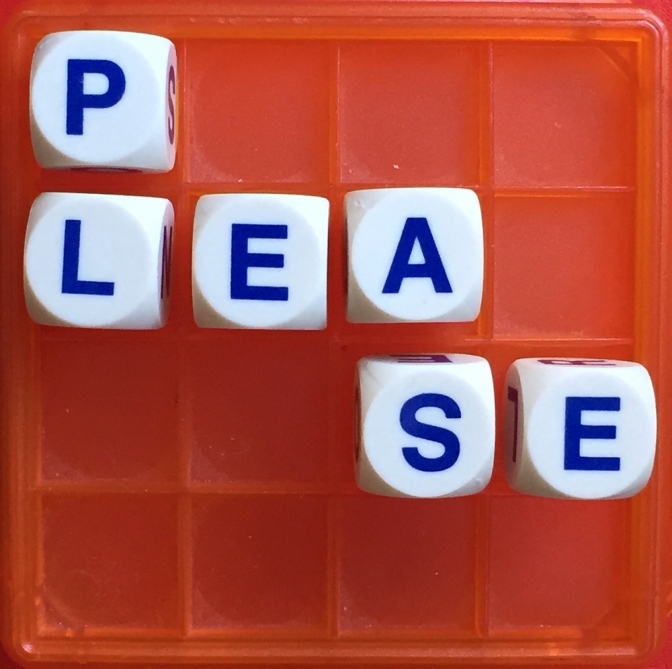 "Everyone I know reads the Guardian and now TAL & Radiolab have become big you have to dig a bit deeper to find some erudite conversation starters you can safely pawn off as your own. My source is Helen Zaltzman in the form of The Allusionist. Not that it's particularly under the radar as Helen is basically the godmother of British podcasting, but there's something about the DIY nature of this and her excellent scripting that make you feel she is just a really clever, funny friend of yours talking to other clever people you might have met. The show's focus is etymology and language use more broadly. This episode is an excellent example of culture getting in the way of a common language – namely the use of please in the US vs Britain."
The "I'M ABOUT TO BUY ALL THESE RECORDS AND BANKRUPT MYSELF" show
3. Andy Votel - Randominium - NTS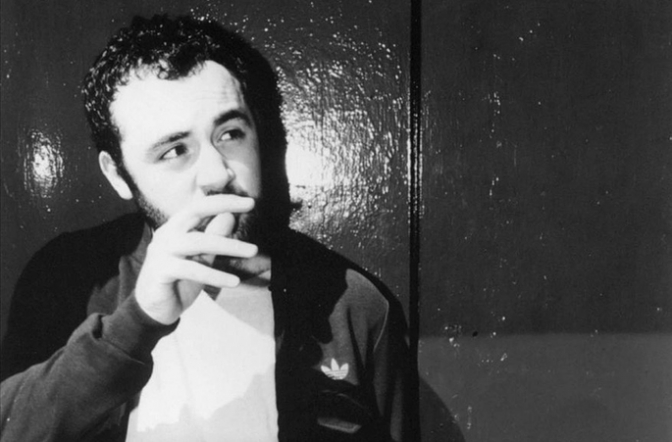 "I think the future of music radio might look like NTS. While the BBC have some great music shows (Late Junction being one of the best obvs) NTS, Resonance and WFMU are taking music radio in new interesting directions, opening up space unshackled from music schedulers and broadcast clocks. I love the DIY honesty of NTS and the curation is impeccable. I had the privilege of doing a show there with the Guardian and it was hand on heart the single thing I've most enjoyed producing. There were quite a few shows I wanted to pick for this. Loose Bones is fantastic, as is Andrew Weatherall, but I thought I'd show some love for Andy Votel who has just started his show in Manchester. This first show was made up entirely by records selected by his kids and it's STILL blindingly good. From Italian library to French yeye to early electronic tape music, Votel wears his knowledge surprisingly lightly and has a playfulness that a lot of encyclopedic crate digging types lack. He also did an excellent Late Junction mixtape for us live from The Great Escape!
Exploration on the act of listening
4. In Therapy - BBC Radio 4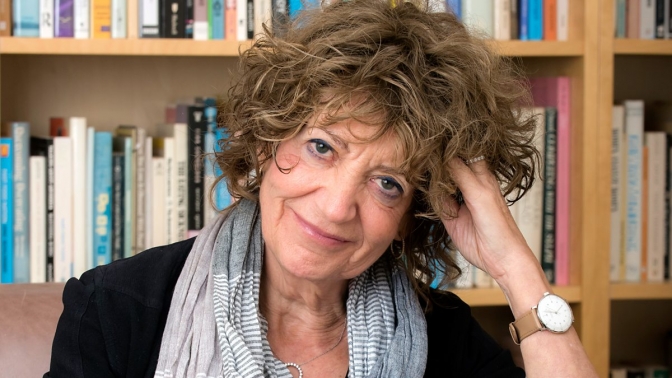 "This was something a colleague of mine put me onto. It's an interesting combination of documentary and drama featuring conversations between psychotherapist Susie Orbach and her patients. Although the patients are played by actors Orbach plays herself and each character is based on real people that she has met during her career. Each scene is improvised so it sounds completely natural. It's incredibly unsettling listening and while it does primarily explore the relationship between patient and therapist, it also gives rise to all sorts of questions about the role of the audience and the voyeuristic nature of listening. The situations are very close to the bone, here one man confesses his love for Susie and you listen as his world crumbles around him while she tries to gently steer him back towards self analysis. There's also a pleasing duality about the idea of listening to someone listening to someone else, or in some of the scenes, failing to listen. Meta. "
>> Listen here
One day we'll no longer need presenters
5. Robin The Fog - A Corner Seat In A Smoker, Facing The Engine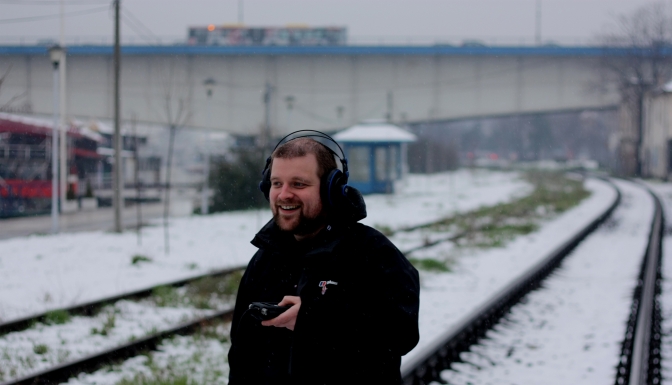 "I was going to go for Love + Radio's episode 'The Living Room' but I thought that might be a bit like bringing 'Dark Side Of The Moon' to a party full of A&Rs and telling them it'll blow their minds. So although I love Love + Radio as much as the next radio producer, I've gone for this. It's a short bit of radio art from sound artist and producer Robin The Fog, originally broadcast on the fantastic Shortcuts. If you don't have time to listen to any of the others, take 2 minutes to listen to this. From a future when automated phone systems will go on dates with heroes of the silver screen from another age. Love this."
Next Week's Listening Post
"What a pleasure that was! I'd like to throw this over to the other side of the pond and nominate Devon Taylor who I had the pleasure of working with on a series for the Guardian in NYC. She works on Millennial and The Allusionist and used to run the fantastic pod review site The Timbre and has always recommended fantastic things to me."
Check back next Friday for Devon's selections...