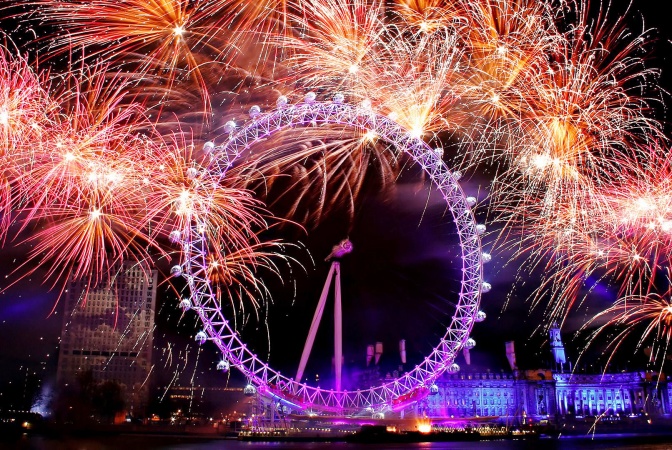 With it being the first full week of 2015, we thought we'd keep things simple for this week's blog and choose an array of things that are getting us (and hopefully in turn, you) excited about 2015...
Read more
We hope your first full week back at work was successful and you remembered what it is you actually do (besides eat Mince Pies)! This week we thought we'd give you some suggestions of things to get excited about over the weeks and months ahead...
Lucy's Choice:
Serial (Podcast) - Series 2

"I'm pretty excited about the second series of Serial - the subject and transmission date are yet to be announced but it seems pretty certain they'll take the success of the first series and make something even more addictive and compelling."
Matt's Choice:
Glastonbury
"I've gone for the big, glaring obvious one and picked Glastonbury (because I've been excited for it since getting the tickets). Last year was my first ever trip to the festival (as I've never quite managed to get tickets before) and it became quickly apparent that all the hype was totally justified. There's still areas of Glastonbury I've yet to discover... I didn't quite make it to Shangri La last year because I was in awe of Arcadia and the people playing there so this year, that's pretty much going to be my first stop on the Thursday I get there."
Jim's Choice:
'A Love Supreme - 50 Years On' - BBC Radio 4 / World Service
"I'm really looking forward to our next BBC Radio 4 documentary being broadcast. It's called 'A Love Supreme - 50 Years On' and celebrates the 50th anniversary of the release of one of my all time favourite albums, John Coltrane's 'A Love Supreme'. The programme is presented by UK sax don Courtney Pine and features a very special recording w/ 3 other great UK sax players: Jason Yarde, Finn Peters and Nat Birchall. The programme goes out on Tuesday 10th February at 11.30am, and is then repeated on Saturday 14th February at 3.30pm, and it's going out on the World Service too. I co-produced the programme with our Studio Manager, Micky Curling, with Ian Parkinson Exec Producing. Can't wait for it to go out!"
Karen's Choice:
The 70th Anniversary of The Moomins

"There are loads of music and films I'm looking forward to over the next year, including the Miles Davis film, 'Miles Ahead' but one thing I'm particularly excited about this year is the 70th Anniversary of The Moomins! They are planning lots of things through 2015 and across the world and I can't wait."
Pete's Choice:
The Darts
"Over Christmas I got really into watching the Darts from Ally Pally on Sky. I've always wanted to watch the darts and the atmosphere looks incredible, so I've bought tickets to the Premier League Darts at the O2 in May and I can't wait. I'd love to see a 9 darter, Adrian Lewis' from this years World Championships had me jumping round me living room! Apparently the average punter sinks 10 pints, so it could be an interesting night!"