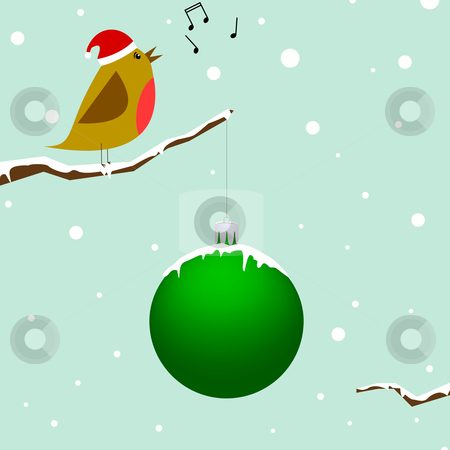 T'is the season! For many today is the last day of work before the Christmas period kicks in properly and we all eat and drink far too much. So for this week's blog we're providing the appropriate soundtrack by choosing our favourite covers of festive songs...
Read more
With this week's The Selector Christmas Special featuring covers of traditional songs by bands including Pulled By Horses, who take on the classic 'Merry Christmas Everyone', we thought we'd get in on the act by selecting our own favourite twists on traditional Christmas songs.

Karen's Choice:
Sufjan Stevens - 'We Need A Little Christmas'
"One of my fav Christmas albums is Sufjan Stevens - 'Songs For Christmas', it's more than just an album, it's a massive 5 EP box set with stickers, posters, song books & tattoos. It's a massive treat that's worth pulling out every Christmas. What can beat Christmas music done Sufjan Stevens style? There's a mixture of covers and 12 minute long random tracks like 'Christmas Unicorn'! My favourite cover on the album is 'We Need A Little Christmas', every time I hear it, it makes me smile! I always hated the original so it's the perfect example of what a good cover can do!"
Matt's Choice:
Luke Sital-Singh - 'God Rest Ye Merry Gentlemen'
"I love this guy - such an effortless voice, smooth voice and his album 'Fail For You' which he released back in August is definitely worth checking out this Christmas if you're after something to calm you down after your last minute shopping dash. I only heard this cover recently but it was actually recorded for BBC 6 Music last year. I can only describe it as a few minutes of sheer bliss, he takes a Christmas carol to somewhere completely unknown!"
Lucy's Choice:
Tori Amos - 'River'

"Joni Mitchell's 'River' isn't a traditional Christmas song but it's fast becoming a modern festive classic. This Tori Amos cover is beautiful."
Pete's Choice:
Frightened Rabbit - 'Walking in the Air'

"I love Christmas songs and I love Frightened Rabbit, so this cover was the perfect mixture! It's FR doing 'Walking In The Air', I would never of thought they should cover this, but it's brilliant!"


Jim's Choice:
Roland Kirk - 'We Free Kings'

"I was gonna pick the Vince Guaraldi Charlie Brown version of 'Hark The Herald Angels Sing' but then remembered this... Christmas Modality!"
Sandie's Choice:
Neil Diamond - 'Jingle Bell Rock'
"This is taken from Neil Diamond's Christmas album and it's definitely one I'll have on over the festive period. Love the original as well!"
A Merry Christmas & a Happy New Year from us all at Folded Wing x