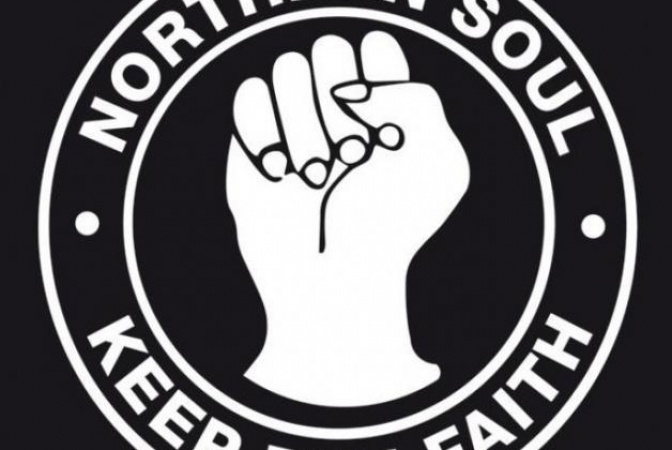 To celebrate our show 'Sharleen Spiteri's Northern Soul' being broadcast on New Years Day, Midday - 2pm, the Folded Wing team have picked their favourite Northern Soul tunes for this month's chart. Share yours with us at twitter.com/foldedwinguk
Read more
Karen's Choice
Al Wilson - 'The Snake'
"I went to University in Leeds and it opened me up to so much music, especially Northern Soul.
I used to spend most of my week nights at a brilliant night called 'Move On Up' at The Underground and

the majority of my weekends at The Faversham, Wardrobe and Hi Fi Club. Leeds is still to this day, one of my favourite places in the UK to go out and DJ.

Al Wilson's 'The Snake' is a classic track from those times - it used to be played at 'Move On Up' every Wednesday night without fail!"
Jim's Choice
Gene Chandler - 'There Was A Time'
"I heard this for the first time in a Northern Soul programme I watched a couple of years ago and it blew my head. The James Brown original was always a favourite of mine and I didn't think it would be possible to match the energy of it. But I think this might just top it! I was on Discogs straight away and bought the 7" (only the reissue alas). I'd love to see a club full of Northern Soul dancers go nuts to this. As one of the comments on the YouTube link says: 'For serious dancers only'."
Pete's Choice
Troy Dodds - 'Try My Love'
"I love this, I first heard it in a 'Headphone Highlights' I made with Stubborn Heart, it caught my attention straight away, it's the perfect song to saunter down the street to."
Matt's Choice
Dobie Gray - 'Out On The Floor'
"A Northern Soul classic with a perfectly fitting title and lyrics to boot! A great little groover."
Sandie's Choice
Gloria Jones - 'Tainted Love'
"I love the original version of this, a classic."
Ian's Choice
Jimmy Radcliffe - 'Long After Tonight Is All Over'
"'Long After Tonight is All Over' by Jimmy Radcliffe - a tiny bit slower than most Northern Soul tracks, but none the worse for that. Written by Bacharach and David, and one of the '3 before 8' songs that used to finish off the all-nighters at Wigan Casino."
Lucy's Choice
"Love a bit of Northern Soul! I definitely wish I was around for the golden era of Wigan Casino."