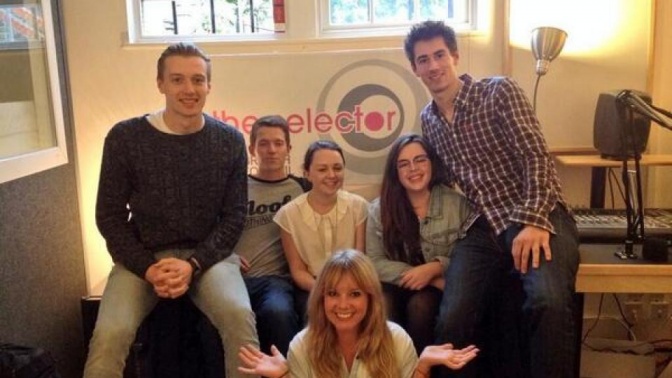 Folded Wing are very pleased to announce that for the second year running, we are teaming up with the Student Radio Association (SRA), and the British Council, to run the SRA Selector initiative. This is an opportunity for six lucky students to present their own version of The Selector on their student radio station.
Read more
Starting in October six student presenters from six student radio stations will be given the opportunity to produce and present our weekly radio show, The Selector for The British Council, for a six month period.
Each of the six chosen student radio stations will:
- Be given a special 'Kit' version of The Selector containing all the individual parts of the show (songs, jingles plus a script). This will enable each station to make their own bespoke version of The Selector, using their own presenter, and being as creative as they wish with all the fantastic Selector content
- Receive an in-depth 2 day production training session from ourselves here at Folded Wing
- Organize a special SRA Selector event at their University, featuring a performance from an exciting new UK artist
- Interview (and be interviewed by) The Selector's presenter Goldierocks for a special SRA feature to be broadcast on The Selector
- Have the opportunity to become a regular content provider for The Selector
We ran the initiative for the first time last year and it was a great success. At the end of the six month period, all the presenters sent us their best show and we judged their entries. The winner was Jack Saunders of Fly FM from Nottingham Trent University, and as a prize Jack spent a week at our sister station Ibero 90.9 FM in Mexico City to work with The Selector team out there.
If you work for a student radio station and would like to apply, please fill in and return the SRA Selector application form (it's only seven questions!) by 1st September, and return to applications@foldedwing.co.uk
You can download the application form here >
Hear some great tips on entering from the SRA Selector team here
If you have any questions please email applications@foldedwing.co.uk
Good Luck!