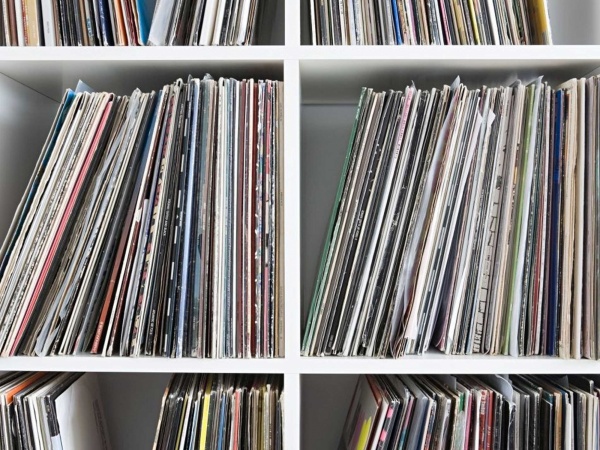 With the latest episode of The Selector featuring another British Independent Record Label feature, this time with Communion Records, for this week's chart we've asked everyone in the office to pick their favourite UK Independent Record label and their favourite song released on it. Share your choices with us at Twitter.com/FoldedWingUK
Read more
Karen's Choice - Ninja Tune
The Cinematic Orchestra - 'All Things To All Men' (Feat. Roots Manuva)

'It might be an obvious pick but hard to ignore as every single year at least one of my favourite albums comes out on this label! From Cinematic Orchestra, to Kelis & Mr Scruff to Bonobo. My favourite track is The Cinematic Orchestra - 'All Things To All Men (Feat. Roots Manuva)'."
Jim's Choice - Leng Records
40 Thieves - 'Backward Love'
"Run by Paul Murphy and Simon Purnell, Leng is an amazing label that started in 2009 and has slowly built up a killer artist rosta that includes Mudd, Cantoma, Mountaineer, Mushrooms Project, Ray Mang, Idjut Boys, Lexx, Apiento & Co, Tiago, Tuff City Kids, 40 Thieves, Rhythm Odyssey, Fernando, Auf Togo and Psychemagik. If you don't know them, definitely one to check out. Top quality releases every time and great artwork too."
John's Choice - Warp
Plaid - 'Eyen'
"One of the very first records I ever bought was on Warp (LFO by LFO), so I've got a lot of love for the label. Over the last 25 years the label has been absolutely central to the development of electronic music and they've also managed to sign some great bands and songwriters along the way. The label really is a national treasure and picking a favourite track is almost impossible. But Plaid's 'Eyen' for the 'Double Figures' LP is way up there - Just an amazing bit of electronica. Quite funky, pretty dark and unsettling and 13 years later, still sounding futuristic."
Pete's Choice - Wichita Recordings
Bright Eyes - 'Something Vague'
"I think my favourite British label would have to be Wichita Recordings. I was a teenager in the mid noughties and the label basically soundtracked my life with the likes of The Cribs, Bloc Party, Clap Your Hands Say Yeah and Bright Eyes. So the tune I am going to pick from the label is 'Something Vague' by Bright Eyes. It's on the 'Fevers and Mirrors' album that Wichita released in the UK, quite possibly my favourite tune of all time."
Lucy's Choice - Art Is Hard
Best Friends - 'Happy Anniversary'
"My favourite UK independent label is a great little one called Art Is Hard. It's run by two guys on the south coast with a penchant for scuzzy guitar bands and really imaginative release formats. They put out a lot of cassettes (as they're so much cheaper than vinyl to produce) and run this thing called the Pizza Club, where one artist/band a month designs a one-off screenprinted pizza box with a CD inside and whoever's fastest when it goes up on Bandcamp gets their hands on the single copy. My favourite release on the label has to be Best Friends - 'Happy Anniversary'."
Sandie's Choice - XL Recordings
Adele - 'Someone Like You'
"This label released one of my favourite albums, Adele's '21'. What a brilliant singer, my favourite song from it would be 'Someone Like You'."