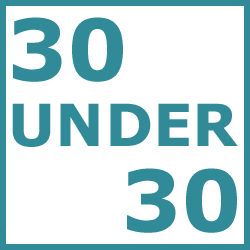 The Radio Festival 2013 is only a matter of weeks away and the full line up of speakers and sessions was announced last week. The festival takes place between Monday 14th and Wednesday 16th October, with plenty of sessions and talks taking place across the three days. So in celebration of the event we thought we would pick a few highlights from the festival that we think are must-sees.

30 Under 30
What's It About? The people at the top of the UK radio industry share their tips for success with the next generation, The Radio Academy's 30u30 class of 2013.
When Is It? These talks happen throughout the festival in between sessions, lasting 15 minutes.
Who Is Speaking? Each of the talks will be hosted by one of the 30 Under 30 nominees and they will be speaking to someone at the top of their industry, including Barbara Slater (BBC Director of Sport), Mary Anne Hobbs (BBC Radio 6 Music), James Rea (LBC & Global Radio), Karen Stacey (Bauer Media) and Gwyneth Williams (BBC Radio 4 & 4 Extra)
Why Should You Go? In it's third year this is a great way to hear more about those selected in this year's 30 Under 30 and hear advice from those at the very top of the industry. The new Radio Academy CEO Paul Robinson is producing the session along with Folded Wing's very own Karen Pearson.

BBC 6 Music John Peel Lecture With 7digital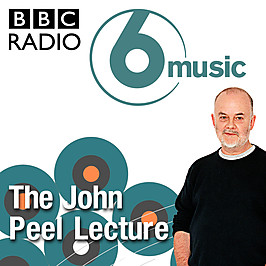 What's it about?
Launched in 2011, the BBC 6 Music John Peel Lecture with 7digital is a keynote speech given by a leading figure in music and/or broadcasting. Taking its inspiration from one of the greatest radio broadcasters of all time, the John Peel Lecture aims to discuss and create insight into music and music-related media from the past, present or future.
The inaugural lecture was given by rock legend Pete Townshend, and last year's guest was The Bard of Barking, Billy Bragg.
When Is It? Monday – 17.15 – Room 1
Who Is Speaking? Charlotte Church

Why Should You Go? Always a highlight of the Radio Academy Festival since the inaugural lecture in 2011.  It should provide some great insight into where the music industry is at at the moment. Following on from previous speakers Pete Townshend and Billy Bragg is this years speaker Charlotte Church.


Fighting Talk: Battle Of The Bosses

What's it about?
Hear the new bosses of 5 live and talkSPORT go head to head in a special edition of Fighting Talk, with Jonathan Wall taking on Liam Fisher in a no holds barred verbal battle for sport radio supremacy.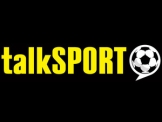 When Is It? Tuesday – 12.00 – Room 1
Who Is Speaking? Presented by Nihal (BBC), with contributions from Jonathan Wall (BBC 5 live) and Liam Fisher (talkSport)
Why Should You Go? The country's two biggest sports broadcasters debating who provides the best sports coverage should be interesting enough, but add in the inventive and fun platform of Fighting Talk and this should be a session with a lot of laughs too!

Foot In The Door
What's it about?
Foot In The Door is the Radio Academy Masterclass where the delegates set the agenda. The session is broken into ten themed rounds, with delegates getting the chance to meet and question industry insiders. Just like speed-dating, delegates get 15 minutes to talk to the individuals on each table before the klaxon sounds and they have to move on.
When Is It? Wednesday - Room 1 - 10am - 3pm

Who Is Speaking? TBC
Why Should You Go? A brilliant opportunity for anyone wanting to get into radio, you can get your face in front of the industry's leading people and get yourself some quick and direct answers to anything that you want to know about getting into radio.
So those are our tips for this year's festival, if you are popping down to the festival yourself let us know on Twitter @FoldedWingUK!