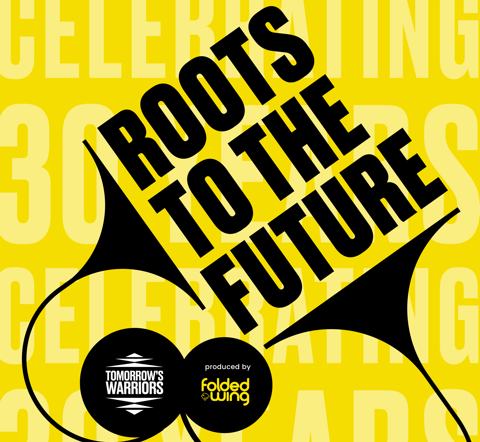 * Deadline Extended *
Calling all aspiring radio and podcast producers!
Roots to the Future is a new audio industry development scheme from Folded Wing, and jazz talent development organisation Tomorrow's Warriors, that aims to increase diverse representation at entry level in the audio production industry.
The scheme will provide professional training in key aspects of audio production for a group of 6-8 young people, followed up with practical learning opportunities and paid work for aspiring presenters and production assistants. It aims to broaden access points to the industry and diversify the talent both on and off mic.
An initial group of young people will be given two days professional training with industry experts - established production staff with decades of experience in the sector and presenters of high profile shows for the BBC and other outlets. Participants will be given a grounding in everything from show planning and idea generation, to editing and sound design, presenting, editorial decision making and learning how the business works.
Roots to the Future is also the title of a new podcast series, from Tomorrow's Warriors and produced by Folded Wing, focusing on the UK jazz scene and presented by musician Cherise. Episode 1 is launching on July 26th, and a full series is planned for later this year. You can subscribe here: Apple Podcasts / Spotify / Anchor
One participant will be offered paid work on the series as a co-presenter - getting practical opportunities to conduct short interviews, develop their skills and begin to build a portfolio.
Another participant will be offered a paid role as Production Assistant on the series - working with the Folded Wing team to learn every aspect of crafting a podcast, from booking guests to the final cut.
Long term, Folded Wing aim to employ a Production Assistant from the Roots to the Future scheme on an initial three month contract - working across their portfolio of programmes, including The Jazz Show with Jamie Cullum on BBC Radio 2.
Applications from Black, asian and minority ethnic backgrounds are encouraged.
To apply, you need to be aged 18-25 and without a previous substantial history of paid employment in the audio industry.
* Applications have been extended until Monday September 6th *