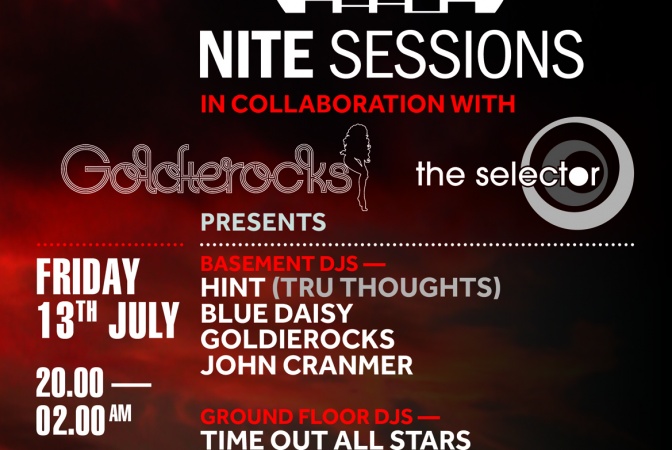 04 July 2012, Posted in:
Events
Next Friday (13th July), Nite Sessions returns to East London, with The Selector teaming up with Time Out at Shoreditch's Queen of Hoxton. We will be recording the dj sets and and broadcasting on The Selector to over 4 million people worldwide! Join the event on Facebook.
Featuring:
HINT (TRU THOUGHTS)
BLUE DAISY
GOLDIEROCKS
JOHN CRANMER
CAPITA
YES JESS!
and TIME OUT ALL STARS!
Doors from 8pm.
£5 adv
timeout.com/live