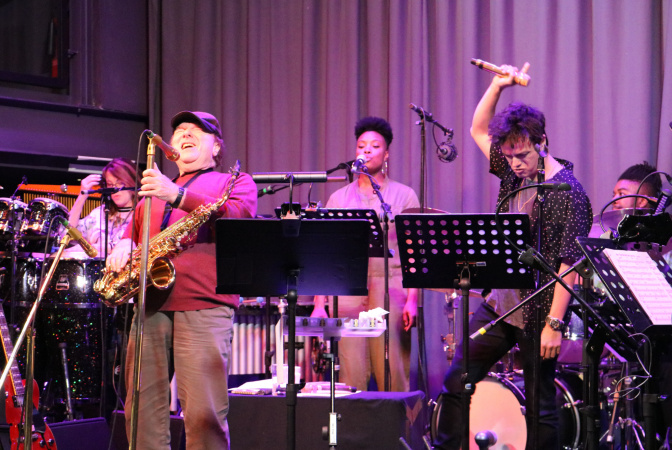 We're chuffed to announce that Jamie Cullum has been nominated for Best Music Presenter at the Audio and Radio Industry Awards (ARIAS)! Jamie's show is a staple in the jazz community, and it is great to see him getting recognition for his broadcasting talent.
Over the past year Jamie has interviewed Paul Simon about his final album In The Blue Light, jammed with Van Morrison and Joey Defrancesco, and broadcasted the from Montreux Jazz Festival. He also welcomes those who you wouldn't expect to be jazz fans into his studio, like Martin Freeman and Guy Garvey, who he also recorded a cover of a John Grant song with!
More recently he has had some beautiful sessions from Kandace Springs and Laura Misch, which you can listen back to here >.
Thanks to all who have listened over the past year and joined us on this musical adventure!