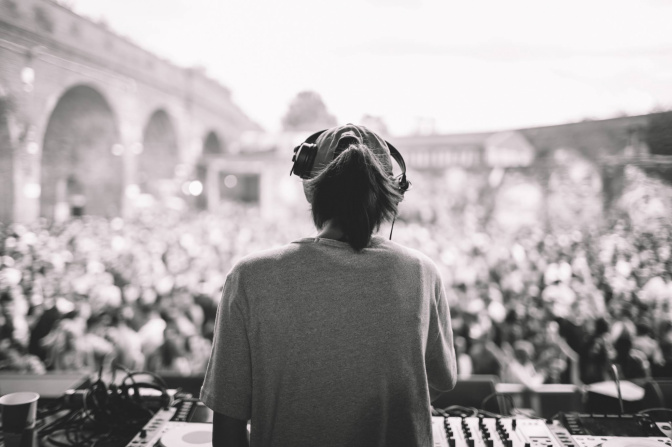 BBC Music Introducing recently announced its first ever stage at Creamfields Festival, showcasing the best emerging electronic artists from across the UK - and you could be performing on it!
Read more
After launching the likes of Florence + the Machine, Jack Garratt, Slaves and James Bay to success, BBC Introducing is now looking to discover the next big electronic artists.
They'll be hosting a brand new stage at Creamfields, one of the world's biggest dance festivals, which takes place on August Bank Holiday weekend in Daresbury. The stage will be curated by Radio 1 DJs and will feature the best producers, DJs and live acts picked out by BBC Introducing shows around the UK.
BBC Radio 1 & 1Xtra's Monki is calling on DJs who play House, Techno, Disco and anything in between to submit their mixes to the BBC Introducing Uploader for the chance to perform alongside world class acts on stage at Creamfields.
This follows the huge success of Monki's recent UK tour, where she was joined by specially selected BBC Introducing DJs who warmed up for her at her shows in March.
If you want to be in with a chance of DJing at the legendary Creamfields, here's what you need to do:
- Upload a mix or sample of a mix to the BBC Introducing Uploader, along with any of your own productions if you make music
- Name the track 'Mix for Creamfields' so Monki and the Introducing team can find it
- The file size limit is 25MB, so please compress the mix or send a sample
- It needs to be in MP3 format
- Include any links to your Soundcloud / Mixcloud pages etc on your BBC Introducing Uploader profile
Good luck! We can't wait to see you at Creamfields!