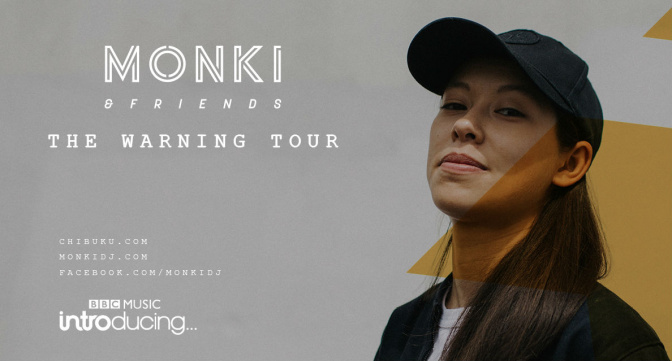 Our very own Monki is going on tour across the U.K this March with her club night Monki & Friends and she is on the look out for some warm up DJs to join her.
Read more
Monki is teaming up with BBC Introducing to find the best up and coming DJs to join her on some of the dates on her tour. If you like playing House, Techno, Disco or anything in between, then this is for you!
If you are based in Leeds or Southampton then here is all the information you need:
- You will need to upload a mix or a sample of your mix to the BBC Introducing Uploader. You can include your own productions in the mix as well. Please compress your mix as the limit on the Uploader is 25MB.
- Name the upload 'Mix for Monki' so the team can find it easily.
- It needs to be in MP3 format.
- Include links to your other profiles such as Soundcloud in your BBC Introducing Uploader profile.
The following deadlines are:
24th March - Leeds
Deadline to upload your mix: Sun 5th March
1st April - Southampton
Deadline to upload your mix: Sun 12th March
For more information, head to over to the BBC Introducing website. If you have any problems uploading your mix, then email [email protected][dot][co][dot][uk].
Good luck!