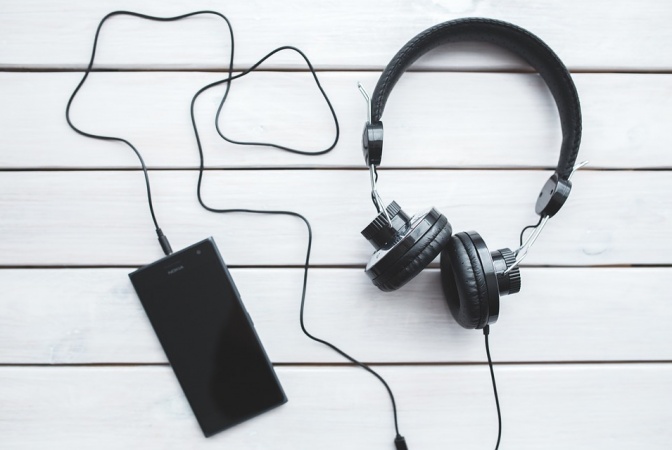 It's that time again... for the Folded Wing chart! Here are the tunes that the Folded Wing team have had on repeat over the last few weeks...
Read more
Lucy's choice
Ray BLK ft. Stormzy - 'My Hood'
"Ray BLK is one of my favourite new artists and I've been listening to her track 'My Hood' loads. She came to pick the Simmer Down Selection on Monki's show a few weeks ago and she's so great - super lovely and down to earth as well as hugely talented. I love her voice and her lyrics are brilliant too. Add a verse from fellow South Londoner Stormzy and she's onto a winner with this track."
Matt's Choice
Bad Sounds - 'Avalanche'
"This one got me hooked pretty much straight away - a proper catchy, Lo-Fi, 70s inspired number. Bad Sounds are a five-piece from Bath and on the basis of this being one of their first ever releases, I'm excited to hear more from these lot!"
Karen's Choice
Mocky ft. Jamie Lidell - 'Keep Feelin' This'
"The last few weeks has been such a strong one for new albums... they just kept coming; Mark Pritchard, Radiohead, James Blake, Beyoncé have all set a super high standard but the track and album I can't stop listening to is Mocky feat. Jamie Lidell. Wow! This is what happens when you put 2 of my favourite maie singers together. They whole album 'The Moxtape Vol. III' is worth a listen, there's a really beautiful track with Miguel Atwood Ferguson & Mr.Oizo remix."
Tom's Choice
Project Pablo - 'Closer'
"Out on the SOBO imprint on June 3rd I'm absolutely in love with this one. I first heard it on Project Pablo's Boiler Room set recently whilst enjoying the first glimpses of our inevitably short lived British summer and have been waiting for an ID ever since. Patrick Holland aka Project Pablo is a Canadian producer from Montreal who has had a slew of releases this year on various labels including London's own Church. If you like hazy sun-kissed inventive dance music you'll enjoy this."
Pete's Choice
Slow Club - 'Ancient Rolling Sea'
"I'm so glad Slow Club are back! Their first two albums kind of passed me by a bit at the time, but then I heard their last album 'Complete Surrender' and I was hooked. It's such an accomplished album, I think it's perfect. It was 100% my album of 2014 and may well be one of my favourite albums of all time. I'm so delighted they've developed the sound from that record further and I cannot wait to hear more! We also had them back on The Selector when 'Complete Surrender' came out and that is also one of my favourite interviews from the show."
Micky's Choice
Coldplay - 'Up&Up'
"I never thought I'd ever give Coldplay as my choice - but this video just blows me away. It's time for everyone else to just give up and go home… let's never bother making another music video because this can't be bettered."
Sandie's Choice
will.i.am ft. Pia Mia - 'Boys & Girls'
"I am a big fan of will.i.am and thought he was great when he appeared on Graham Norton's show a few weeks ago."