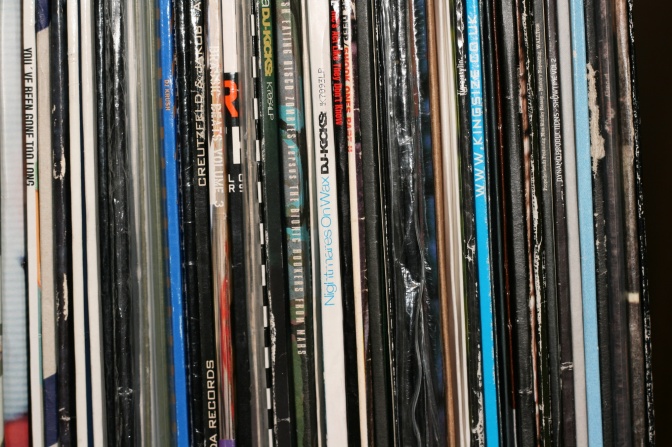 It's that time again... for the Folded Wing chart! Here are the tunes that the Folded Wing team have had on repeat over the last few weeks. Share your recent favourites with us on Twitter
Read more
Lucy's choice
Kano - 'Changes/Strangers' in the 1Xtra Live Lounge
"The new Kano album 'Made In The Manor' is quite possibly my favourite album of the year so far, I've been listening to it non stop for the past few weeks. He's such a talent - the production is on point throughout the whole record, the melodies are so strong and the features are great (Giggs, Wiley, Damon Albarn) but it's his amazing lyrics that set it apart. I could have picked basically any track off the album ('3 Wheel Ups', 'This Is England' & 'Drinking In The West End' are favourites) but the track that's really stayed with me is 'Little Sis'. It's the perfect example of what a good storyteller he is and it is actually really moving! Having said that it doesn't seem to be available online so instead I recommend you listen to the Live Lounge he did for Trevor Nelson on 1Xtra recently, where he did a mashup of his own track 'Strangers' and 'Changes' by David Bowie. A genius at work!"
Pete's choice
Subculture Sage - 'Big Smoke Autumn Blues'
"I've been really into the Subculture Sage 'Big Smoke Autumn Blues' mixtape this month. I love this track in particular, it's so moody and the beat just swirls along in the background and sweeps the vocal up towards the end! Best bit is, it's free!"
Matt's choice
Tourist - 'Run'
"Tourist makes dance music with an intelligent, emotional core to it. I've loved everything he's put out to date but this track is particularly sublime, especially in the Spring sunshine. Proper balearic, Caribou vibes from this one. Can't wait to hear his debut album 'U' when it drops this summer."
Sandie's choice
Adele - 'Hello'
"I love all of the songs on Adele's new album '21', I always have it on in my car."
Tom's choice
Whitney - 'No Woman'
"I've got a feeling I found this through the fantastic Bandcamp weekly show which lives on the homepage - make sure you press play next time you pay them a visit as you'll always get a nice mix of stuff. This is from the new album by Chicago-based Whitney who were born out of ex-members of Unknown Mortal Orchestra and Smith Westerns. Out in June on one of the best named record labels going Secretly Canadian, this conjures up all kinds of Americana troubadour spirit and puts you in a lovely place."
Karen's choice
Jasmine Power - 'Stories & Rhymes'
"I'm so excited by this EP! A stunning voice with such a beautiful tone, I urge you to see her live! She is playing at the relaunched Jazz Cafe in June & also check out her beautiful Maida Vale session on Jamie Cullum's show a few weeks ago. You can listen again to the show here."