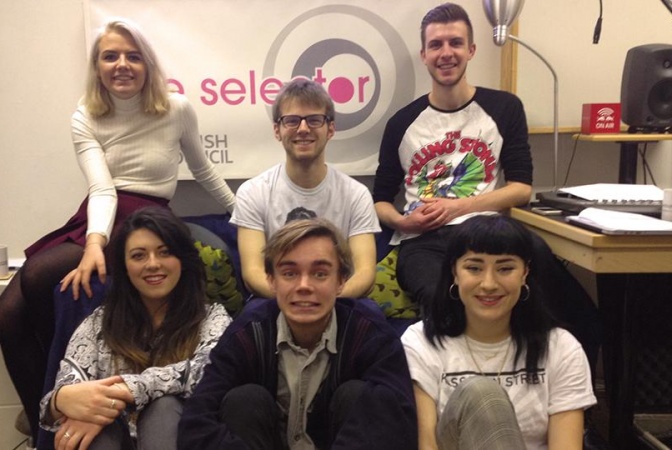 This year's students taking part in our SRA Selector initiative are on the home stretch as they enter the final month of presenting their shows...
Read more
Now in it's third year the SRA Selector initiative, which Folded Wing run alongside The British Council and the SRA (Student Radio Association), provides the opportunity for six lucky students to present their own version of The Selector on their student radio station.
After an intensive two day radio production and presenting training course at the Folded Wing studios in November, our SRA Selector students; Andy Backhouse (University of Westminster), Jamie Lee (University of Bath), Christie Driver-Snell (University of Leeds), Anna Louise Walter (Canterbury Christ Church University), Chris Lloyd (University College London) and Jess Campbell (Cardiff University) have spent the last few months presenting their shows and suitably impressing us in the process!
The initiative draws to a close shortly, with this year's winner set to be announced at the SRA Conference in Cardiff on March 31st.
The winner will be rewarded with a 7 day trip to Mexico City to visit The Selector's sister station Ibero 90.9FM... exciting stuff.
Good luck to all six of this year's participants... not long to go now!