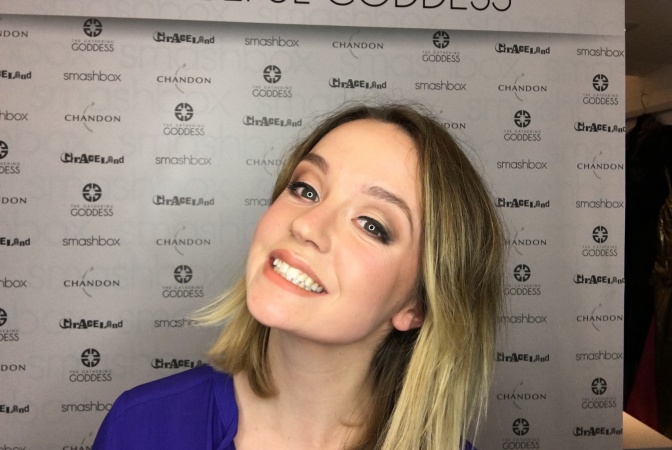 Welcome to The Listening Post, where each week we get an insight into the radio listening habits of a guest contributor. Once each person has made their picks, we ask them to nominate someone for the following week's Listening Post...
Last week Daisy Jarrett, an Assistant Producer at BBC Radio 1 /1Xtra provided us with her listening highlights. They included Soulection Radio and Lena Dunham's 'Women Of The Hour'. You can view her full selections here.
Daisy has nominated Katie Boden, a Broadcast Assistant at BBC Radio London and Producer at Soho Radio to provide her selections.
Check out Katie's selections...
Read more
One for the tube
1. The Untold - BBC Radio 4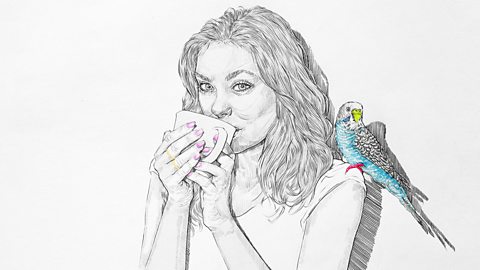 "This is a brand new podcast (this very first instalment was released on 11th Jan) about the 'untold dramas of 21st century Britain', and is fronted by Grace Dent. This one tells the story of a family at breaking-point due to gambling addiction, and it's the kind of story which has such an impact when told via a podcast. You can hear the emotion in their voices and I think that having a microphone there rather than a camera perhaps makes them relax a little, so the stories are heartbreakingly honest and real. To be honest I was pretty sold on it when I saw that Grace Dent was involved (I love her), and didn't know anything else about the podcast before I listened to it. She interjects throughout, and gets you thinking about what you'd do in that situation. This is a good one for the tube."
>> Listen here
The sound of festival season
2. The Cuban Brothers: Good Morning Havana! - Soho Radio
"In a shameless instance of self-promotion, I have to include one of our Soho Radio shows. I've gone for The Cuban Brothers as theirs was the first show I worked on, and it kind of epitomises everything that's great about our little station - it's very experimental, delivers some brilliant spontaneous moments and isn't like anything you'll hear anywhere else. The Cubans' show is one of the most popular on the station as they bring in a lot of listeners who know and love them from the festival circuit, and includes loads of latin, funk and soul tunes as well as their much-loved feature 'lovely dogs' (57'23). As far as I know it was kind of an accidental feature, but listeners go mad for it. This edition was recorded in summer 2014 and also features the legendary Norman Jay MBE, so it really takes me back to festival season and drinking over-priced cider from massive paper cups (what more would you want from a podcast?!). I should probably mention that it contains pretty much all of the bad words."
Why you're obsessed with Swifty...
3. Switched On Pop: The Oeuvre of Taylor Swift
"I'm a bit obsessed with pop music, so I was really excited to discover this one just a few weeks back. Each edition explores a particular theme whether it's an artist, a sub-genre or common 'messages' of songs, e.g heartbreak or 'being young' (people actually talk about being young LOADS in pop). This one about Swifty goes through her songs meticulously from the 'Love Story' days up to just before the 1989 album (the podcast is about 18 months old). I know nothing about making music but the way that they go into such detail about the structure of her songs is actually really engaging, and they manage to do so without sounding pretentious. It makes you realise why you're so obsessed with certain songs, and kind of gives away some of her secrets. I've got about 20 still to listen to, and I can't wait."
Castaway with Kylie
4. Desert Island Discs: Kylie Minogue - BBC Radio 4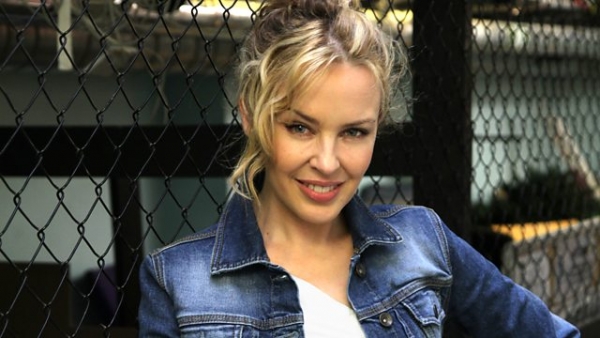 "I love Desert Island Discs so much, and this is one of the best ones I've heard recently. It's quite an emotional listen as Kylie discusses her relationship with Michael Hutchence and her breast cancer battle, but it's also really uplifting and funny in places. She's very honest about her lack of control over the early stages of her pop career, and her attitude to being 'sexualised' as a female popstar. There's also a fair bit of chat about the gold hotpants, and she's the first ever castaway to get a seventh song choice. Huge news to Desert Island Discs fans!"
>> Listen here
One to laugh aloud to...
5. The Adam Buxton Podcast

"Adam Buxton's new podcast still has everything that we loved about the 6Music one with Joe Cornish, obviously minus Joe (he has kept the trademark jingles, though). He starts each podcast whilst he's walking his dog, Rosie, and then goes on to the main guest bit (the guests are always really good and have included Rob Delaney, Caitlin Moran and Louis Theroux). I wasn't the only one to feel a deep sense of loss when the Adam and Joe show ended, so when I saw that Joe was going to be a guest I was kind of emotional with joy, whilst hoping that it would be as great as the 6 Music ones were. It was, if not better. They haven't lost their magic. I still laughed aloud on the tube like an idiot."
Next Week's Listening Post:
"I'd like to nominate my dear friend Sean Thorne. Sean's the breakfast show presenter on Fun Kids radio, and has also done a lot of work in sports radio, so I know he'll come up with some fairly different suggestions to mine!"
Check back next Friday for Sean's suggestions...