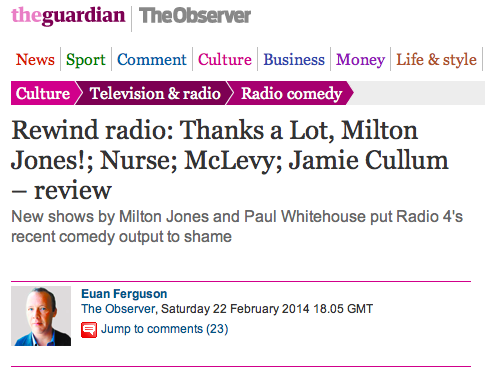 23 April 2014, Posted in:
Press
Jamie Cullum on BBC Radio 2 recently celebrated its 200th show! We were delighted to read a review in The Guardian's Rewind Radio column the week before.
Journalist Euan Ferguson describes the show as "consistently one of the best things in this or any other week on Radio 2" - thanks Euan!
To read the article, please click here >