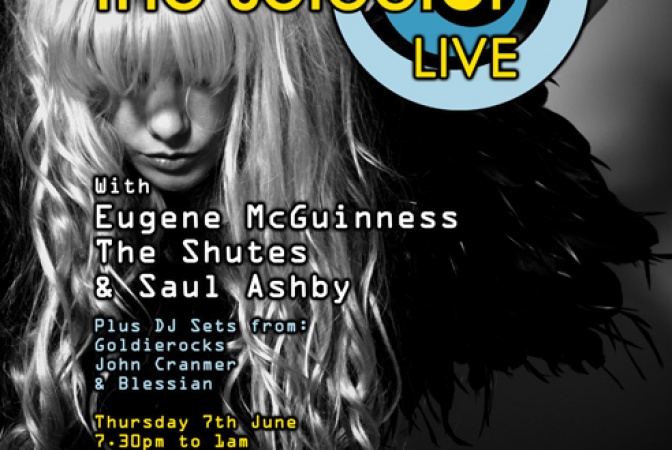 23 May 2012, Posted in:
Events
The Selector Club Night will be back on 7th June with another great lineup: Eugene McGuinness + The Shutes + Saul Ashby. Plus DJs: Goldierocks, John Cranmer and Blessian.
Join us on Facebook for more info. For guestlist get in touch with - [email protected]

EUGENE MCGUINNESS - Earning a modest name for himself as a singer songwriter since 2007, the domino artist has more than paid his dues, performing as part of Miles Kane's band and releasing three accomplished record.
THE SHUTES - The Shutes are a four-piece from the Isle of Wight who make well-crafted indie-rock with psychedelic and surf flourishes. Their recent Echo of Love EP showcases a band with songs that demonstrate confidence and maturity.
SAUL ASHBY - The dashingly clean cut, guitar-toting Saul Ashby is firmly poised with both leather-booted feet to leap headlong into the tempestuous whirlwind of the industry.