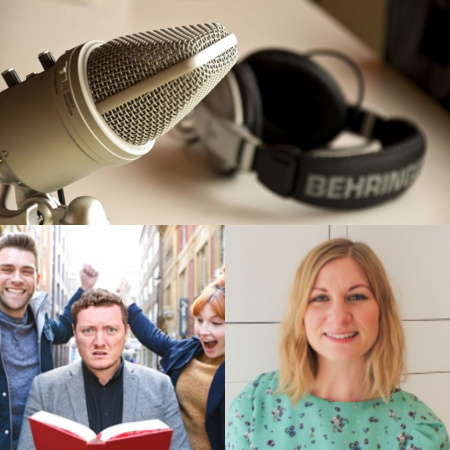 13 June 2017, Posted in:
Press
After the launch of their new podcast in April, WIRED UK spoke to our CEO Karen P and the team behind My Dad Wrote A Porno for their tips on how to make an award-winning podcast.
Read more
With podcasts becoming more popular than ever, and more and more people deciding to give it a go, how can you make yours stand out? Folded Wing founder Karen P gave her expert advice to WIRED on how to go from having an idea to producing and presenting a high quality podcast yourself.
Karen spoke to WIRED about the importance of doing your research and learning from other podcasts you've heard. Once you've got your idea, Karen explains, "Listen to as much as you can of what's out there on the subject for some inspiration."
She also gave her top tips for presenting: "The biggest tip is to present as if you were talking to one person, don't think of the whole audience. Audio is an intimate medium and this is one of the most powerful ways of enhancing that feeling."
WIRED also caught up with the team behind hit podcast (and Folded Wing favourite) My Dad Wrote A Porno, which boasts over 50 million downloads. Jamie Morton, Alice Levine and James Cooper explained the importance of broadcasting consistently and taking the time and effort to produce something good - which can be tricky when demand gets so high. They also revealed that you don't need to spend a fortune on equipment - the team used the free software GarageBand to record their podcast.
You can read the full article with all the top tips from Karen and My Dad Wrote A Porno here.