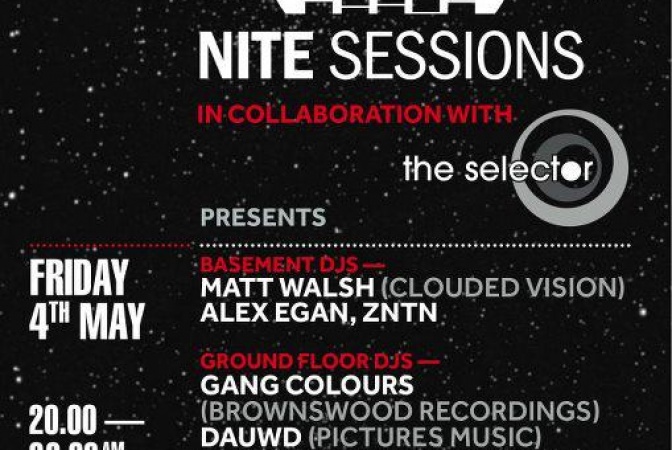 27 April 2012, Posted in:
Events
We are excited to announce that The Selector and Goldierocks are teaming up with Time Out Nite Sessions for a dj filled event at Queen Of Hoxton on 4th May!
In the rave basement, Bugged Out and Tiga favourite Matt Walsh (Clouded Vision) will be spinning a marathon set of disco-inflected techno with support from former Skull Juice DJ Alex Egan, while Goldierocks shakes her mane on the ground floor with plenty of forward-thinking UK bass and electronic sounds, joined by futuristic beatsmiths Gang Colours (Brownswood), Dauwd (Pictures Music) and the Time Out All Stars.
More info  on Facebook and Time Out
If you can't make it down there will be highlights on The Selector and Selector After Dark
Listen to this week's Selector which features a mix from Newcastle label Triptik Records.Plus new music from Cate Le Bon, Jessie Ware and Fiction.