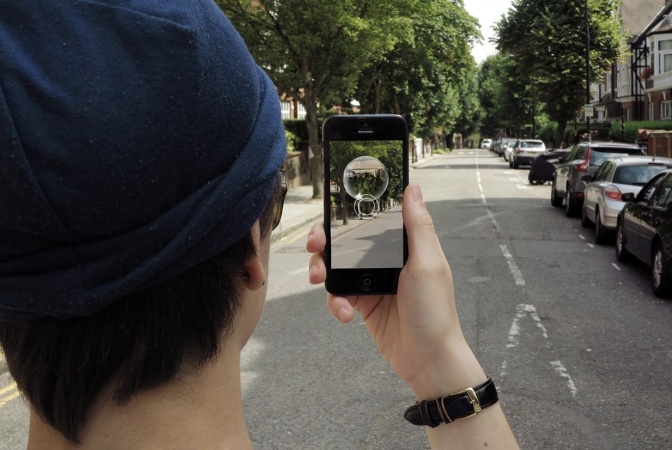 We're very excited to announce a brand new partnership with Traces - the groundbreaking new mobile app that allows users to stream exclusive content on their mobile devices in specially selected locations across the world.
Up until March 2016 fans of pioneering dance music can take an audio tour of Shoreditch's musical past and present with a simple wave of their smartphone, collecting exclusive content that has been placed at key locations around the area. Sounds intriguing, right?
Read more
Traces uses revolutionary new technology that places digital 'droplets' in the air at particular locations that contain content specific to that location. By using the Traces app on your phone, these droplets can be 'caught' and the content streamed through your device via Mixcloud.
Folded Wing have left three different Traces around Shoreditch containing content which celebrates legendary club nights and venues that have had a significant impact on the world of dance music.
1) Metalheadz at The Blue Note*
Goldie's legendary night, Metalheadz - at the equally legendary Blue Note club - defined drum 'n' bass in the mid 1990s. Our first Trace allows users to re-live this hugely influential night, in the exact place it happened, by streaming a 30 mins excerpt from our BBC Radio 1Xtra series 'Classic UK Clubs'. Hear from Goldie, Doc Scott, Storm, Cleveland Watkiss and more about why Metalheadz at The Blue Note was so special. Visit 1 Hoxton Square, N1 6NU to find the Trace.
2) FWD>> at Plastic People*
Our second Trace celebrates the seminal club night FWD>> at Plastic People, a venue that stood head and shoulders above most others in Shoreditch, and was the birthplace of many new musical genres. Without FWD>>, dubstep as we know it would never have existed. This excerpt from our 1Xtra 'Classic UK Clubs' series explores how dubstep developed, on the doorstep of the club that created it. Hear from Skream, Benga, Artwork and more about this legendary night by visiting 147 – 149 Curtain Road, EC2A 3QE to find the Trace.
3) Goldierocks' Top 5 Selector Shoreditch Tracks
Host of our show The Selector for the British Council, Goldierocks is a stalwart of Shoreditch clubland, so there's no better guide for a musical tour of the area. Goldierocks celebrates the venues of Shoreditch by playing some Selector tracks which remind her of big nights out, mind-blowing gigs and even a legendary food item.
Goldierocks' five-track guide can be found floating in the air at five East London landmarks: XOYO (32-37 Cowper Street, EC2A 4AP), Village Underground (54 Holywell Lane, EC2A 3PQ), The Macbeth (70 Hoxton Street, N1 6LP), Beigel Bake (159 Brick Lane, E1 6SB) and The Old Blue Last (38 Great Eastern Street, EC2A 3ES).
The Traces app can be downloaded for free on iPhone or Android and users will be able to access any of the above Traces simply by visiting the locations and grabbing the Traces with their smartphone.
We hope you enjoy grabbing our content, literally out of thin air.
* The 'Classic UK Clubs' series was originally commissioned and broadcast by BBC 1Xtra in 2011.