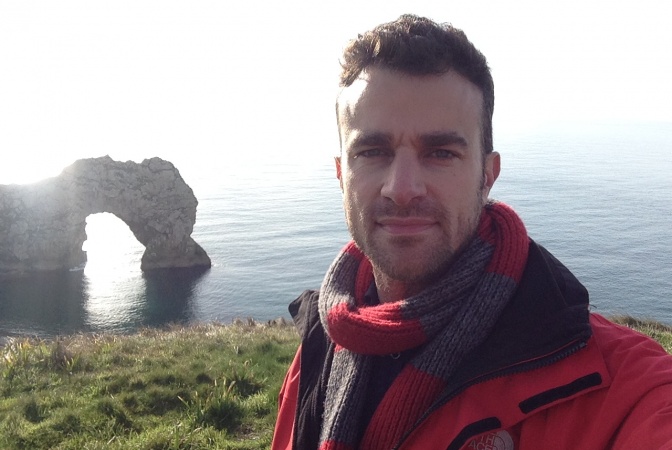 Welcome to The Listening Post, where each week we get an insight into the radio listening habits of a guest contributor. Once each person has made their picks, we ask them to nominate someone for the following week's Listening Post...
Last week after being nominated by Cameron Ward, Presenter of Weekday Drive and Saturday Mornings on BBC Radio Jersey, Laurence Hall, presenter of Saturday Breakfast on Channel 103 in Jersey provided us with his listening highlights. They included Scott Mills on BBC Radio 1 and Steve Yabsley on BBC Radio Bristol. You can view his full selections here.
Laurence has nominated presenter Steve Harris to provide this week's Listening Post. Steve presents BBC Radio Solent's Breakfast in Dorset, on FM and DAB in that county and online here.
Check out Steve's choices below...
Read more
Radio that stops you in your tracks
1. Radiolab
"Radiolab is a podcast put together by American public radio (NPR) explaining scientific ideas, or just telling cool stories. It's presented by Robert Krulwich and Jad Abumrad, and it's so engaging, funny and interesting that it's really tempting to binge-listen to the episodes, but I think they're best savoured and listened to as a treat."
"This part of the episode about space is about how the heartbeat recorded on the Voyager Gold Disc launched into space in 1977 was the sound of a heart falling in love. I remember listening to it in the car on the drive into work one day and genuinely weeping..."
"I've never been a massive radio nerd. I've never hunted down aircheck videos, for instance. But I was so amazed by what Jad and Robert do on Radiolab, and how they intersperse these casual conversations with interview clips and brilliant pieces of production, I hunted down and watched this video which (sort of) explains it. I'd love to try making something like this myself one day, but I still don't think I'd know how to start."
Rigorous without being boring
2. BBC Radio 4's More or Less, Thursdays 16:30 / Sundays 20:00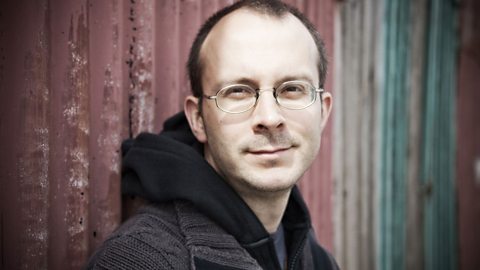 "My show is a daily news and current affairs programme. Therefore when a guest quotes a spurious statistic, it's not always the forum in which to rigorously dissect it. But I like numbers, and I admire rigour. And they're the things Tim Harford uses on BBC Radio 4's More Or Less. Listening to just one episode should be compulsory for anyone working in current affairs media. It arms you with basic arithmetic questions (eg 'is that a big number?') that you should ask of every interviewee who tries to blind you with numbers. My only caveat is, you really do need to give it your full attention. I still have a half-remembered fact about how British economic calculations favour inflation over deflation, which I'm sure I could recall if I wasn't trying to reverse park at the time it was on the radio."
>> Listen here
The acceptable face of banter
3. Radcliffe and Maconie, BBC Radio 6 Music, Weekdays 13:00-16:00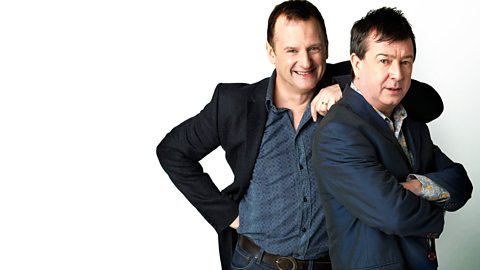 "I have enormous respect for Mark Radcliffe and Stuart Maconie. Radcliffe was the cool face of BBC Radio 1 when I was growing up; the late night alternative to Simon Bates and Ooh Gary Davies. Stuart Maconie was writing for the NME back when it was essential reading every Wednesday. Together, on the afternoon show on BBC Radio 6 Music, they have the sort of relaxed bonhomie that is impossible to force. I don't think there's much funnier than genuine laughing on the radio, and these two have the ability to make each other corpse at least a couple of times a show, and take me with them. They did a phone-in last year about uncovering other people's DIY disasters which was genius. I was listening at home, my wife on the drive back from work, and we spent most of those two evenings (they ran it over two days) revisiting the best of the stories RadMac had received."
>> Listen here
The broadcaster I'd like to emulate
4. Anna Foster, 5 live Drive, Weekdays 16:00-19:00
"BBC Radio 5 live has been going through significant changes over the last five years. I think it's probably still the consequences of moving to Salford from London, but as a fan of the network, I've found it quite hard to come to terms with losing Simon Mayo, Colin Murray and Richard Bacon, and seeing Peter Allen and Phil Williams reshuffled. One of the surprising benefits of that though has been the emergence of Anna Foster. It took me a little while to realise how brilliant she is, but sometime last year the penny just dropped with me. She has warmth and empathy which is essential for that station (you might be able to get away without it if you're on BBC Radio 4, but that won't wash on 5 live), but combined with a clinical interviewing technique. On her day, she's 5 live's Eddie Mair, and I listen a lot and can say with confidence that most days are her day."
>> Listen here
Because everyone likes willy jokes
5. Richard Herring's Leicester Square Theatre Podcast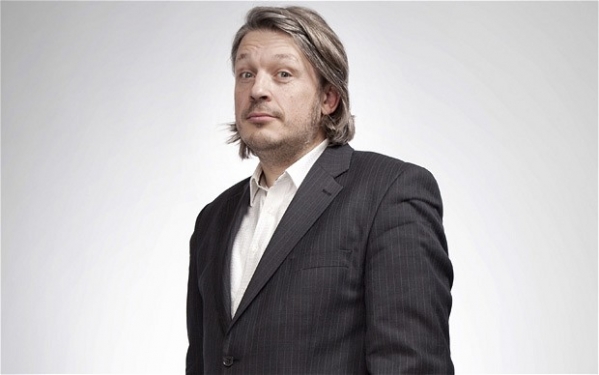 "I'm a big fan of the extended-interview podcast. I've got episodes of Scroobius Pip, Marc Maron and Adam Buxton backed up on my phone which I'll never get through, but it was Richard Herring's take on the format that I first fell in love with. It might be that as one half of Lee and Herring, Richard Herring was one of my teenage comedy touchstones, but I think it's more than that. The charm I think lies in an almost-50-year-old man asking completely puerile questions ("have you ever seen a bigfoot?") while at the same time displaying really sharp insight into big issues. Listening to him sparring with Louis Theroux at the start of the most recent series should tell you everything that's worth loving about this podcast."
>> Listen here
Next Week's Listening Post
Check back next to see who Colin has nominated...